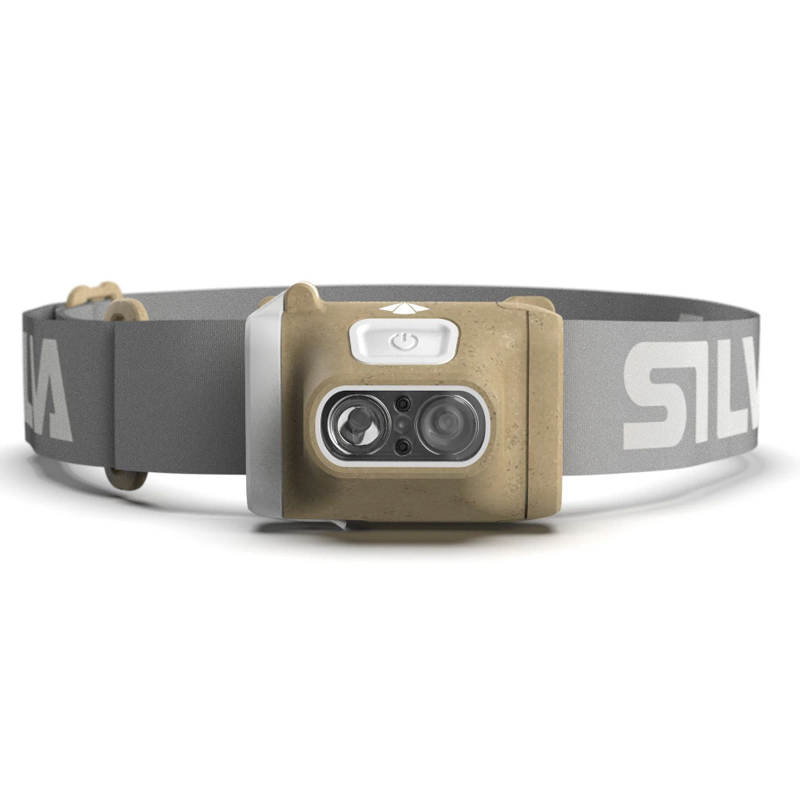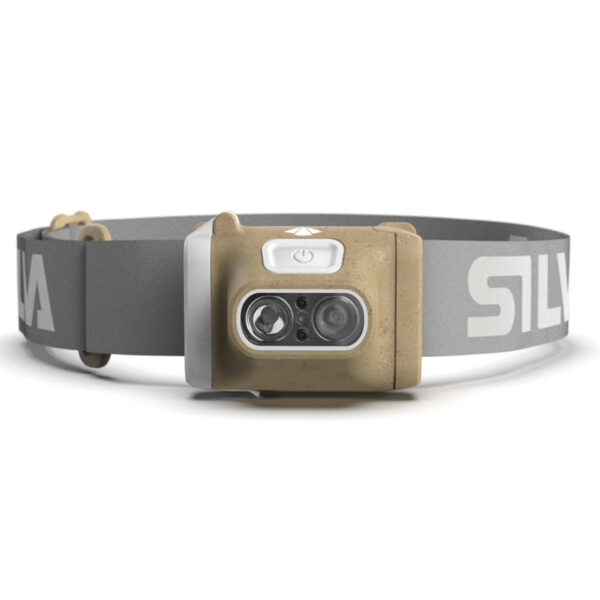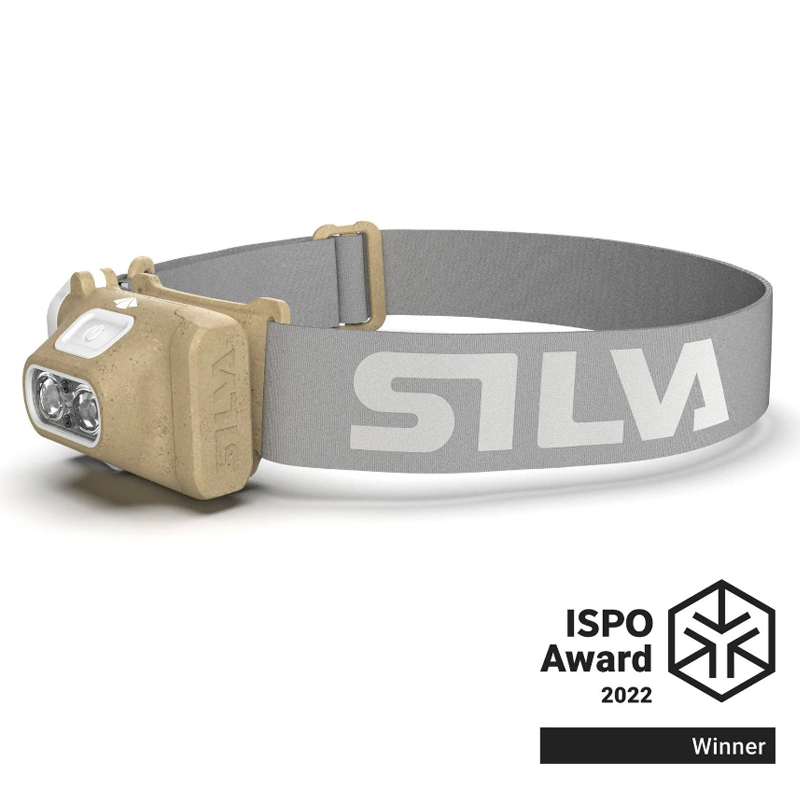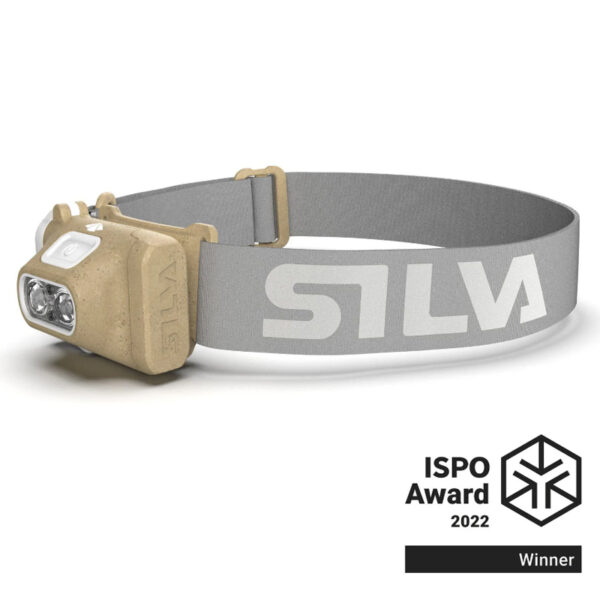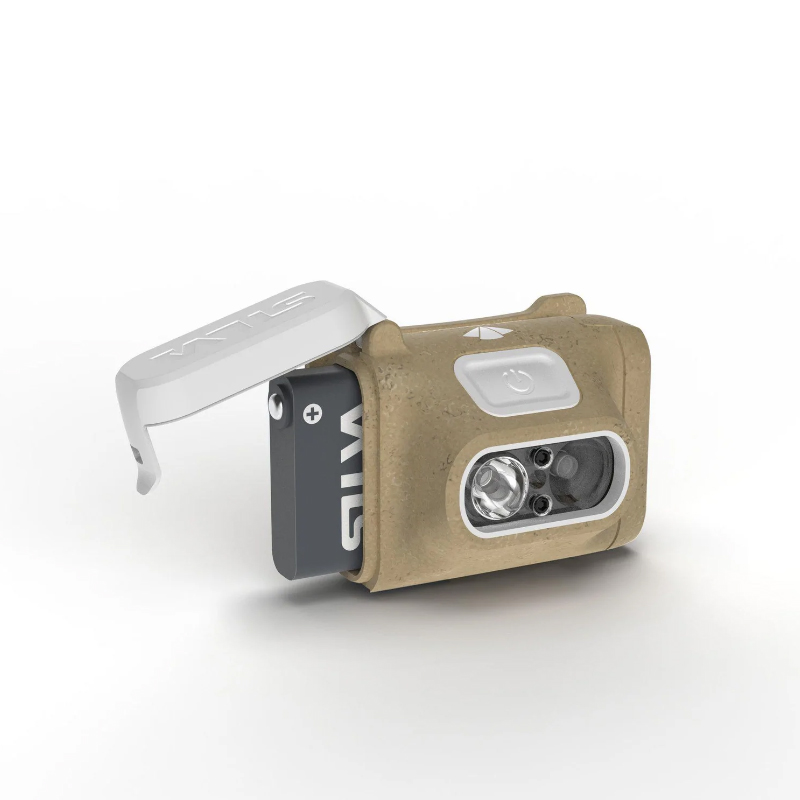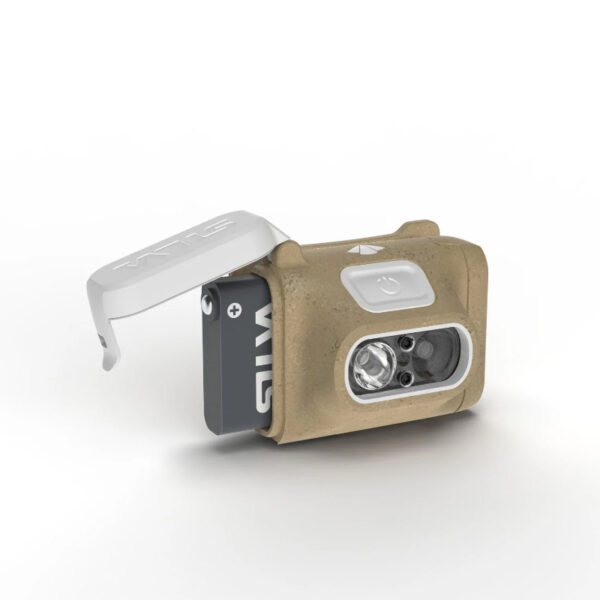 SILVA TERRA SCOUT H
65.00 €
Terra Scout H is made of hemp and recycled plastics – a sustainable, lightweight, and useful headlamp designed for your everyday outdoor adventures. Terra Scout H features 350 lumen, night vision mode, IPX5 water protection, battery level indicator and Hybrid Technology, meaning the battery compartment is compatible with both the included rechargeable Silva Hybrid Battery (1.25 Ah/4.6 Wh) and standard AAA batteries.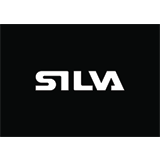 Terra Scout H has two different colored LED lights, white and red. The white light is the standard light for outdoor activities, reading and everyday use, whereas the red light helps preserving your night vision.
This is an easy-to-use headlamp. The large on/off button makes it easy to operate the headlamp even when wearing gloves and the battery level indicator informs about the remaining charge level when turned off. Furthermore, Terra Scout H is water resistant according to IPX5 standard. The low weight of the headlamp and the wide headband ensure a comfortable fit even during long hikes and activities.
• 350 lumen light output
• Made from hemp and 100% recycled plastics
• Hybrid technology, enabling use with a rechargeable battery or 3xAAA batteries.
• Hybrid battery 1.25AH and charge cable included.
• Night vision mode, the red light preserves your night vision.
• Battery level indicator.
• Weight: 84 g
Brand
Silva
Three entrepreneurial brothers. One great invention. In 1933, Björn, Alvar and Arvid Kjellström invented the first ever liquid-filled compass, and our story began. Not only was it the first compass of its kind, but is also set the global standard for how navigation works. The SILVA brand was born. A few years later, in 1935, we expanded our business to our new invention, and the first headlamp, Zeiler. We have since then continued to evolve and set trends for outdoor equipment. Since 1933, our goal has beed to develop outstanding outdoor equipment and to always keep moving forward. We highly value the opinions of our users, because without them, we wouldn't be able to create, invent and develop the way we have, and still do today. We put great trust in our ambassadors, who use our products with pride and grant us a teriffic source of valuable input. Our Scandinavian climate varies quite drastically, and offers us loads of different weather types and environments. We cherish the contrasts of our homes different locations and seasons, and they are our source of inspiration. The dark and snowy winters, warm and sunny summers and rainy falls, are putting our outdoor equipment to the greatest of tests: the constant variety of our weather conditions. Our development of outdoor equipment has made history. In recent years, we've won awards for our innovative and attractively designed headlamps, and we continue to push ourselves to evolve and deliver great outdoor equipment. Today, we focus on three main user areas; Sport, Adventure and Work. Each one of these areas are constantly evaluated and updated, for you to enjoy high quality products and always feel prepared and ready with SILVA.