OUT OF STOCK

MORAKNIV ELDRIS NECK KNIFE WITH KIT RED
46.00 €
Morakniv Eldris is our new smallest arrival and the best Every Day Carry knife.
Out of Stock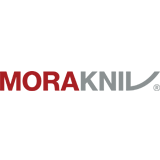 Description
Morakniv Eldris is a pocket size fixed blade knife that will amaze you with its versatility.
In the part of the handle and for the first 19 mm is grinding Scandinavian called Scandi Grind is as skarpelo.To rest front portion of the blade is thinner trochisma.To thick portion near the handle is suitable for the toughest chores, like e.g. eg. cutting ropes, trimming or scraping branches at sharp ends. The thin front of the blade is used for details, such as cutting food, scraping game or making a line.
The knife's compact design and allround convenience make you want
to bring it on every outdoor adventure.
WEIGHT: 80 gr
BLADE LENGTH: 5.3 cm
LENGTH: 14.1 cm
HARDNESS: 58 HRC
BLADE THICKNESS: 2.0 mm
TYPE OF STEEL: SANDVIK 12C27
BLADE SHAPE: DROP POINT
MATERIAL HANDLE: POLYPROPYLENE
SHARPENING ANGLE: 12°
COUNTRY OF ORIGIN: SWEDEN
Brand
Morakniv
Since the 17th century, knives made in Mora, Sweden have been used by people all over the world.
The Mora knife has become one of the most famous symbols of Sweden and over the years it has evolved from a simple everyday concept to the established brand Morakniv®.
Our knives are produced in Mora which gives us total control over the manufacturing process. A Morakniv® is designed to stay extremely sharp.
The steel of the blade is heat treated in a secret process which ensures that every knife has a blend of qualities (sharpness, strength, flexibility etc.) which is tailored to suit its purpose.