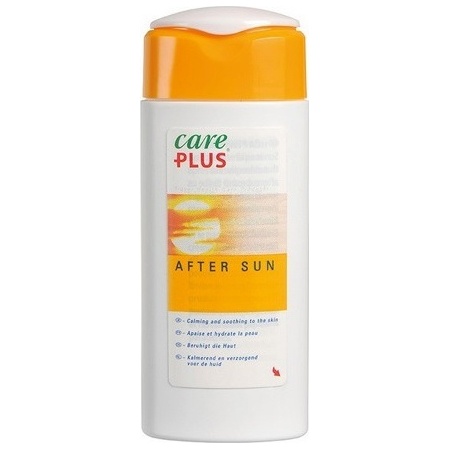 Sun dries out the skin. That is why it is a good idea to hydrate skin properly after exposure to the sun.
Suitable for sensitive skin
Natural ingredients
100 ml
| | |
| --- | --- |
| Weight | 0.120 kg |
| Βάρος (γραμμ.) | |
Brand
Foot Powder
Η Care Plus κατασκευάζει επαγγελματικά πακέτα πρώτων βοηθειών για περισσότερα από είκοσι χρόνια.Υπάρχει ένα κιτ για κάθε χρήστη, κάθε δραστηριότητα, και κάθε προορισμό. Πολλά ατυχήματα γίνονται μέσα και γύρω από το σπίτι και κατά τη διάρκεια των διακοπών. Με το κιτ πρώτων βοηθειών Care Plus®, μπορείτε να χορηγήσετε πρώτες βοήθειες σε περίπτωση τραυματισμού. Αυτοί οι τραυματισμοί μπορούν να αφορούν φουσκάλες, εγκαύματα και γρατσουνιές. Τα τραύματα πρέπει να αντιμετωπίζονται και να επιδένονται, ιδιαίτερα όταν το κλίμα σε είναι ζεστό και υγρό και η μόλυνση μπορεί να αναπτυχθεί γρήγορα.