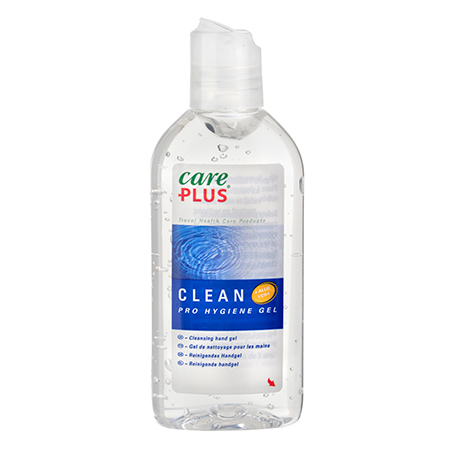 Reliable water, soap, and a clean towel are essential for personal hygiene. But it is not always possible to wash up when travelling, or at least not as you are accustomed to at home. Dirty hands in particular are a major source of infection.
Contents: 100 ml
Weight: 110 gr
Cleaning hand gel makes your hands feel clean and fresh without the use of soap and water
Made from organic ingredients.
| | |
| --- | --- |
| Weight | 0.11 kg |
| Dimensions | 3.5 × 4.8 × 12.3 cm |
Brand
Foot Powder
Η Care Plus κατασκευάζει επαγγελματικά πακέτα πρώτων βοηθειών για περισσότερα από είκοσι χρόνια.Υπάρχει ένα κιτ για κάθε χρήστη, κάθε δραστηριότητα, και κάθε προορισμό. Πολλά ατυχήματα γίνονται μέσα και γύρω από το σπίτι και κατά τη διάρκεια των διακοπών. Με το κιτ πρώτων βοηθειών Care Plus®, μπορείτε να χορηγήσετε πρώτες βοήθειες σε περίπτωση τραυματισμού. Αυτοί οι τραυματισμοί μπορούν να αφορούν φουσκάλες, εγκαύματα και γρατσουνιές. Τα τραύματα πρέπει να αντιμετωπίζονται και να επιδένονται, ιδιαίτερα όταν το κλίμα σε είναι ζεστό και υγρό και η μόλυνση μπορεί να αναπτυχθεί γρήγορα.