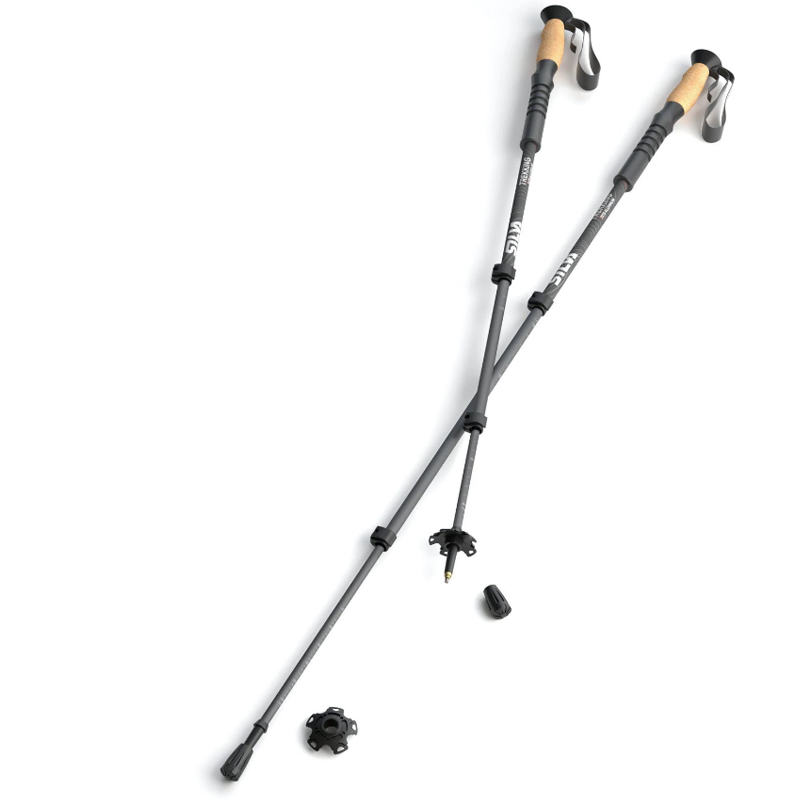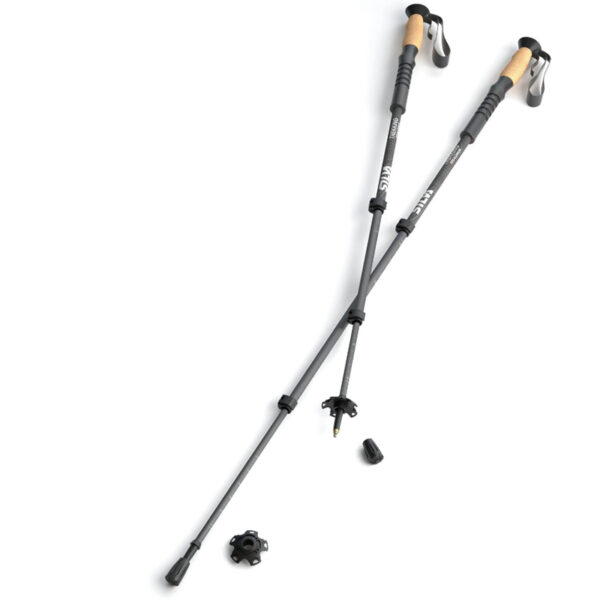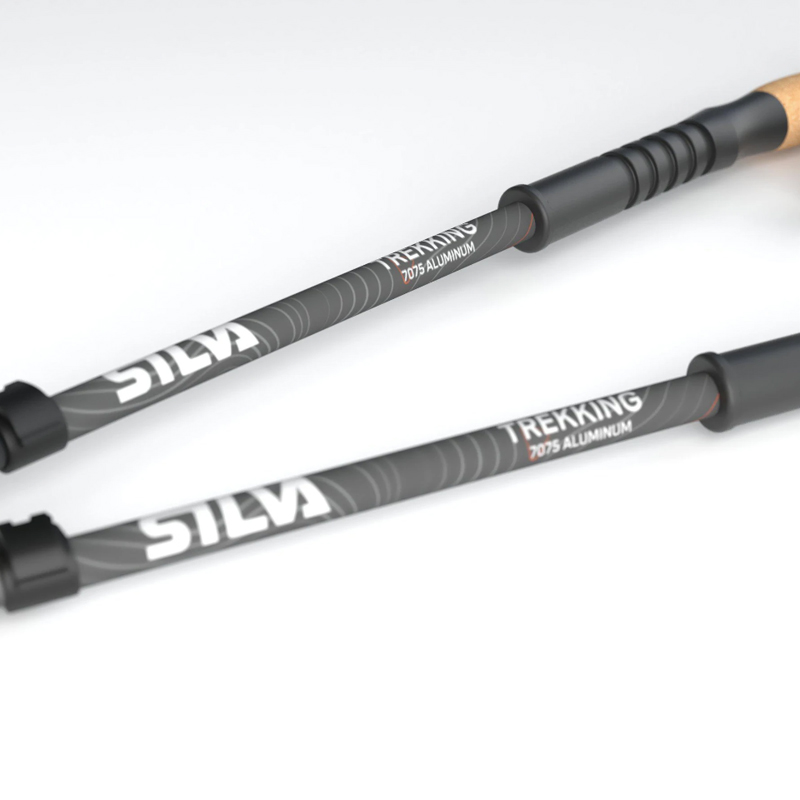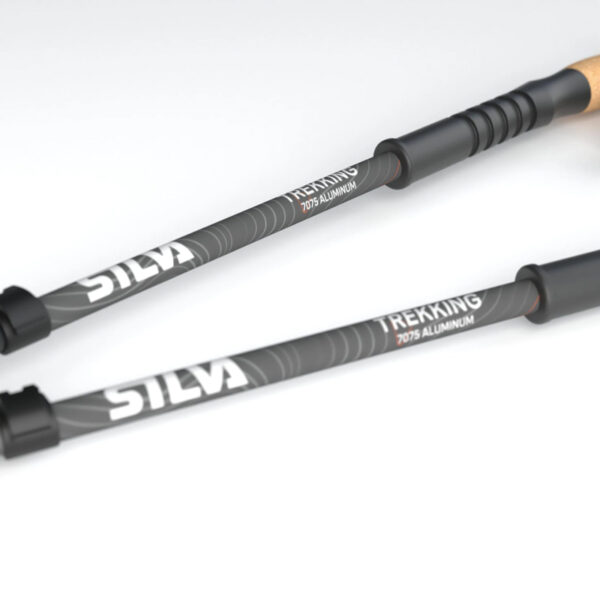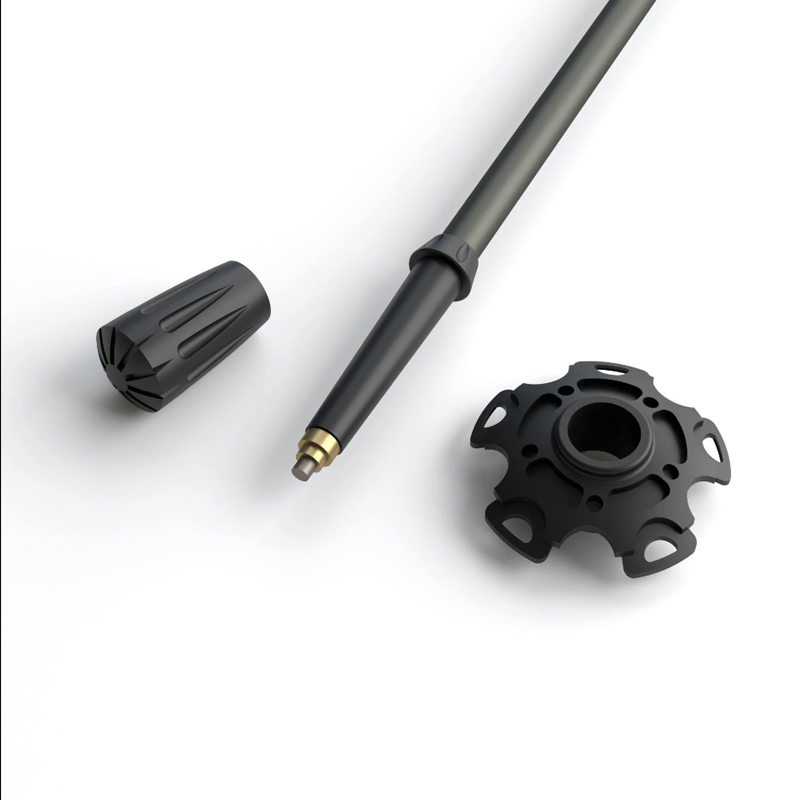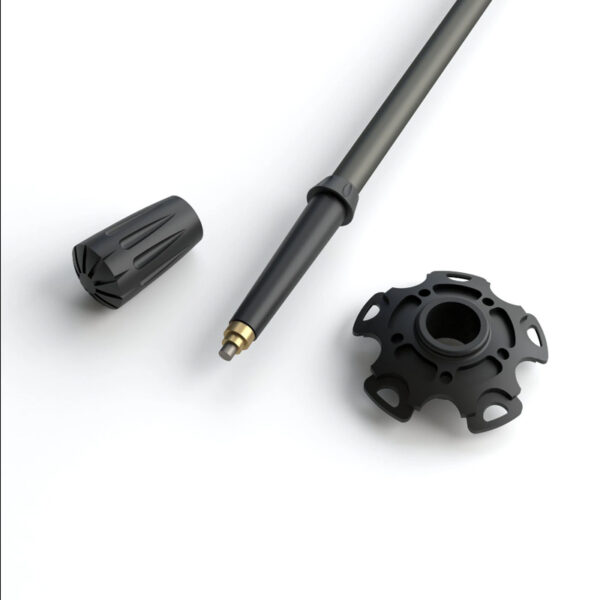 SILVA TREKKING POLES ALUMINUM CORK
75.00 €
Silva Trekking Poles Aluminum Cork are the perfect partners for your hikes on trails and in rough terrain. Bring these high-quality aluminum poles when you are hiking the mountains and they will take off load on your joints, improve your balance and you will be able to save some energy.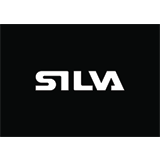 Adjust the length up to 140 cm with the easy aluminum "flick-lock" system. The poles can be conveniently pushed together into three pieces and carried in your backpack, or attached to your backpack, when not needed.
These poles have cork handles for a smooth feeling and extended foam handles for hiking in steep terrain or when you want to change grip quickly, or want shorter poles. The wrist straps are soft and easy to adjust and will make trekking with your poles comfortable even on full day or multi day hikes.
Do you go on hikes in muddy terrain or even in lots of snow? These poles include removable snow baskets, rubber paws and interchangeable tips. Bring your poles on all your adventures regardless the season without the risk to wear them out. The carbide tips are concave for even better grip on trails and in rough terrain. Snow baskets, carbide tips, wrist straps and rubber paws can also be bought as spare parts.
Store your poles in the included storage bag in between adventures and the poles will be ready for a hike whenever you are. And remember that there is always more to discover.
High quality 7075 aluminum poles
Durable and comfortable foam handles
Adjustable wrist straps
Easily pushed together into 3 sections
Storage bag
Adjustable length up to 140 cm
Dimensions: 67x9x4 cm
Weight: 464 g
| | |
| --- | --- |
| Weight | 0.464 kg |
| Dimensions | 4 × 9 × 67 cm |
| Colors | |
Brand
Silva
Three entrepreneurial brothers. One great invention. In 1933, Björn, Alvar and Arvid Kjellström invented the first ever liquid-filled compass, and our story began. Not only was it the first compass of its kind, but is also set the global standard for how navigation works. The SILVA brand was born. A few years later, in 1935, we expanded our business to our new invention, and the first headlamp, Zeiler. We have since then continued to evolve and set trends for outdoor equipment. Since 1933, our goal has beed to develop outstanding outdoor equipment and to always keep moving forward. We highly value the opinions of our users, because without them, we wouldn't be able to create, invent and develop the way we have, and still do today. We put great trust in our ambassadors, who use our products with pride and grant us a teriffic source of valuable input. Our Scandinavian climate varies quite drastically, and offers us loads of different weather types and environments. We cherish the contrasts of our homes different locations and seasons, and they are our source of inspiration. The dark and snowy winters, warm and sunny summers and rainy falls, are putting our outdoor equipment to the greatest of tests: the constant variety of our weather conditions. Our development of outdoor equipment has made history. In recent years, we've won awards for our innovative and attractively designed headlamps, and we continue to push ourselves to evolve and deliver great outdoor equipment. Today, we focus on three main user areas; Sport, Adventure and Work. Each one of these areas are constantly evaluated and updated, for you to enjoy high quality products and always feel prepared and ready with SILVA.