CAREPLUS FIRST AID KIT LIGHT TRAVELLER
7.90 €
The First Aid Kit – Light Traveller is suitable for 1 or 2 persons, contains 20 items and weighs only 50 grams. The content is optimised for accidents most common during day trips.
Out of Stock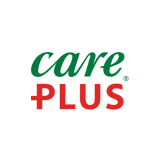 Description
Ideal for day trips.
Easy to store in a bag or rucksack.
Weighs only 50 grams
4 x Alcohol free wipe
12 x Washproof plasters
2 x Burn / wound lint pad
2 x Non-adherent dressing
Additional information
| | |
| --- | --- |
| Weight | 0.05 kg |
| Dimensions | 3 × 9.5 × 12.5 cm |
Brand
Foot Powder
Η Care Plus κατασκευάζει επαγγελματικά πακέτα πρώτων βοηθειών για περισσότερα από είκοσι χρόνια.Υπάρχει ένα κιτ για κάθε χρήστη, κάθε δραστηριότητα, και κάθε προορισμό. Πολλά ατυχήματα γίνονται μέσα και γύρω από το σπίτι και κατά τη διάρκεια των διακοπών. Με το κιτ πρώτων βοηθειών Care Plus®, μπορείτε να χορηγήσετε πρώτες βοήθειες σε περίπτωση τραυματισμού. Αυτοί οι τραυματισμοί μπορούν να αφορούν φουσκάλες, εγκαύματα και γρατσουνιές. Τα τραύματα πρέπει να αντιμετωπίζονται και να επιδένονται, ιδιαίτερα όταν το κλίμα σε είναι ζεστό και υγρό και η μόλυνση μπορεί να αναπτυχθεί γρήγορα.