OUT OF STOCK

SNUGPAK STASHA OLIVE
70.00 €
The Snugpak ® Stasha improves on the concept of the original British Military Basha and is the compact and lightweight alternative to the Snugpak All Weather Shelter.
Out of Stock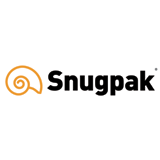 Description
The Snugpak® Stasha is a new and improved concept of the original British Basha and the very popular Snugpak All Weather Shelter. But unlike the bulkier British Basha and All Weather Shelter the Stasha was made with newer lighter weight materials so as to achieve its impressive pack size. Because of its remarkable size it can be stashed away in a BDU cargo pants pocket, a backpack, a fanny pack, go bag and so on. It is simply stated an improved, simple, effective shelter that will aid in protection from the elements.It has looped webbing and grommets in each corner so it can be staked out or attached with guy ropes, which are provided. It comes with 4 guy ropes to allow it to be configured a number of ways. Down two opposite sides are plastic snaps which can allow it to be folded and snapped together to make an improvised bivvi. It can also be used as an impromptu emergency shelter should the need arise. For the prepared person who doesn't want to get caught out in the elements.
Supplied with four extendable guy-lines
Dimensions: 244 x 163 cm
Shelter Weight: 370g
4 Guy Ropes
Material: 210T Polyester Rip-Stop PU 2000MM Anti-UV30.
UVF Factor: SPF30 Protection
Seams are taped and sealed for waterproofness
Webbing tabs are reinforced along the sides
Brand
Snugpak
Snugpak are based in a listed mill built in the 1800's on the edge of the beautiful Yorkshire Dales. We are very proud to be one of the last manufacturers of quality sleeping bags and insulated clothing not only in the UK but across Europe. We have a dedicated workforce at our West Yorkshire factory in the North of England who are trained to use state of the art machinery and traditional sewing techniques to bring our ideas to life.