MORANNIV KANSBOL BURNT ORANGE
38.00 €
The Kansbol is an all-round tool designed for any situation. The best of both worlds. Flexibility of a light weight knife and the durability of a stronger one.
Out of Stock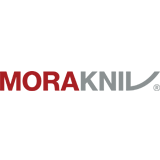 Description
The Morakniv  Kansbol Morakniv Kansbol is the ultimate all-round knife.
The knife is designed and made in Mora,Sweden,where we specially treat the Swedish stainless steel to enhance strength and long-lasting sharpness. The blade is profile shaped for added precision
and the spine is ground so that it can be used with a fire starter. Combined with a firm, secure grip and superb feel this means that you'll never want to be without it, making your Morakniv a part of you.
WEIGHT: 134 gr.
BLADE LENGTH: 10.9 cm
LENGTH: 22.6 cm
HARDNESS: 58 HRC
BLADE THICKNESS: 2.5 mm
TYPE OF STEEL: 12C27
SANDVIK BLADE SHAPE: DROP POINT
SHARPENING ANGLE: 12°
MATERIAL HANDLE: POLYAMID
COUNTRY OF ORIGIN: SWEDEN
Brand
Morakniv
Since the 17th century, knives made in Mora, Sweden have been used by people all over the world.
The Mora knife has become one of the most famous symbols of Sweden and over the years it has evolved from a simple everyday concept to the established brand Morakniv®.
Our knives are produced in Mora which gives us total control over the manufacturing process. A Morakniv® is designed to stay extremely sharp.
The steel of the blade is heat treated in a secret process which ensures that every knife has a blend of qualities (sharpness, strength, flexibility etc.) which is tailored to suit its purpose.