MORAKNIV GARBERG MULTI-MOUNT
90.00 €
A full tang knife has been at the top of the wish list for our most dedicated users for a long time. Now finally it's here, and we're convinced that Garberg, with its sturdy design and shock-resistant material, will be greatly enjoyed by both experienced and new members of Team Morakniv.
Out of Stock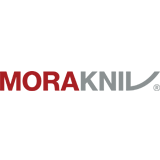 Description
Morakniv Garberg is a powerful full tang knife, designed to withstand the toughest challenges imaginable. Its blade is 3.2 mm thick and made of high quality stainless steel, specially treated in our factory to make it even stronger. The blade has a special Scandi-grind, making the knife easier to keep sharp. Also, the spine of the blade has been ground to be used with a fire starter, so your essential fire is never far away.
Morakniv Multi-Mount System
The Morakniv Multi-Mount is a versatile mounting solution that takes your knife use to the next level. It allows the knife to be mounted virtually anywhere you want. It is compatible with the MOLLE standard mounting system. It has strategically placed screw holes and slots for different types of straps. Attach and detach the knife from the mount in just a couple of seconds. Of course, it is also possible to just take the knife straight out of the sheath and use it.
WEIGHT: 272
BLADE LENGTH: 10.9 cm
LENGTH: 22.9 cm
HARDNESS: 58 HRC
BLADE THICKNESS: 3.2 mm
TYPE OF STEEL: SANDVIK 14C28N
BLADE SHAPE: DROP POINT
MATERIAL HANDLE: POLYAMID
COUNTRY OF ORIGIN: SWEDEN
Brand
Morakniv
Since the 17th century, knives made in Mora, Sweden have been used by people all over the world.
The Mora knife has become one of the most famous symbols of Sweden and over the years it has evolved from a simple everyday concept to the established brand Morakniv®.
Our knives are produced in Mora which gives us total control over the manufacturing process. A Morakniv® is designed to stay extremely sharp.
The steel of the blade is heat treated in a secret process which ensures that every knife has a blend of qualities (sharpness, strength, flexibility etc.) which is tailored to suit its purpose.