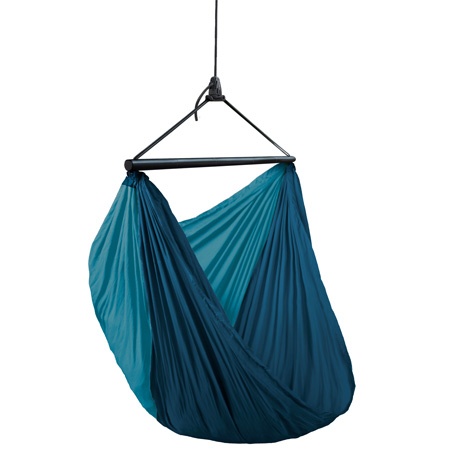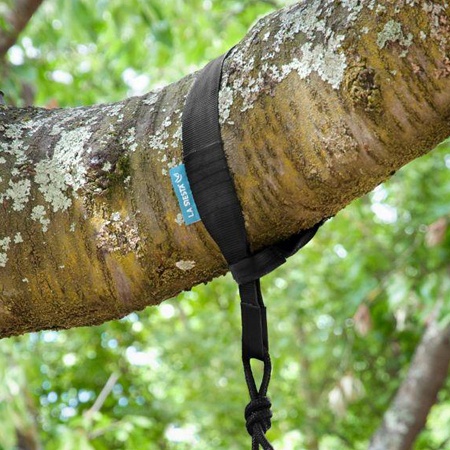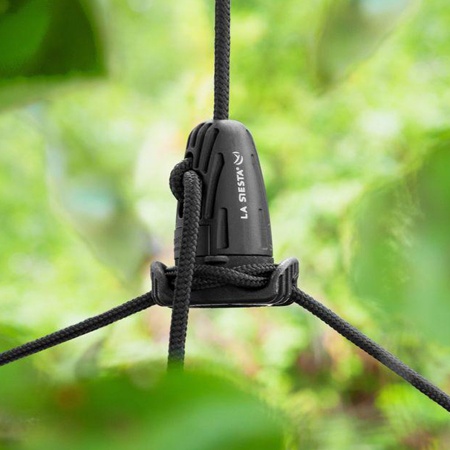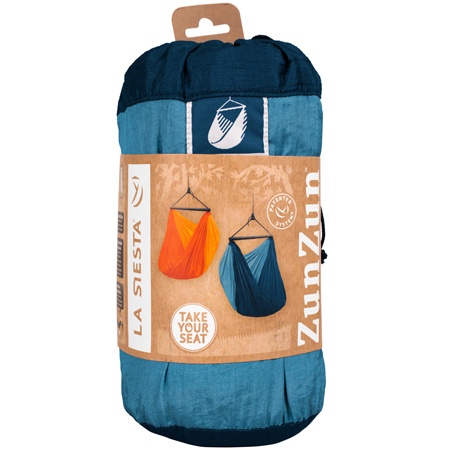 The ZunZun Travel Hanging Chair is made of soft, durable fabric and includes a tree-friendly suspension strap. A more comfortable and stylish alternative to camping chairs, this hanging chair comes with everything you need to turn any spot into an oasis of personal relaxation. Thanks to its revolutionary spreader bar, the ZunZunconveniently folds down into a carrying case that is the same size as a typical camping hammock. Despite being lightweight, the fabric is extremely strong and dries quickly. Ideal for home, garden and your vacations.
Bed width : 210 cm
Bed length : 140 cm
Carrying capacity : 120 kg
Country of origin : India
Material description : 100% polyamide suspension and rope: 100% polyester hook: polyamide (glass fiber reinforced)
Brand
La Siesta
"Hammock specialist since 1991 The La Siesta GmbH with has specialised in the development, marketing and distribution of hammocks and has its headquarters in Jugenheim, Germany. It was founded by Dorothee and Alexander Grisar in 1991, and is now managed by their sons Maximilian, Leonid and Cornelius Grisar. As a family business we strongly focus on sustainability and our concept is characterised by fairness and a sustainable interaction with human beings and nature alike."