MORAKNIV WOODCARVING KNIFE 122
28.00 €
Our Craft knives are well known and greatly appreciated for their sharpness and precision.Not least,the craftsmen in the village of Nusnas use them to carve one of Sweden's most famous national symbols,the Dala horse.
Out of Stock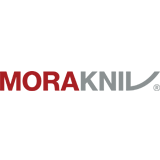 Description
The Handicraft Classic.
Slöjdkniv 122 has a blade specifically designed for chip carving.The laminated steel gives it superior toughness and edge resiliency.The full tang,which runs the full length of the handle,gives it strength and stability.Together with the flexible blade you can work with precision and really get to all the details.The barrel shaped handle made of oiled birch wood is slightly larger for a proper grip.The wood also gives it a natural feeling and also gives you the possibility to form the handle for optimal shape.
WEIGHT: 64
BLADE LENGTH: 5.3 cm
LENGTH: 17 cm
BLADE THICKNESS: 2.7 mm
TYPE OF STEEL: LAMINATED STEEL
COUNTRY OF ORIGIN: SWEDEN
Brand
Morakniv
Since the 17th century, knives made in Mora, Sweden have been used by people all over the world.
The Mora knife has become one of the most famous symbols of Sweden and over the years it has evolved from a simple everyday concept to the established brand Morakniv®.
Our knives are produced in Mora which gives us total control over the manufacturing process. A Morakniv® is designed to stay extremely sharp.
The steel of the blade is heat treated in a secret process which ensures that every knife has a blend of qualities (sharpness, strength, flexibility etc.) which is tailored to suit its purpose.