MORAKNIV KIDS KNIFE ROOKIE
17.80 €
The Rookie Wood Sculpture Knife has been added to the already large Morakniv collection. It has a round safety edge that prevents injuries and anti-skid handle. The wooden handle is designed to fit in small hands and the knife case protects both the knife and the small craftsman when the knife is not in use.
Out of Stock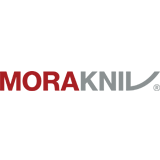 Description
The Rookie shares many features with popular Scout knives, except that this model has an extra round edge that further enhances safety. Stainless steel is carefully selected and tested at our Mora plant.
Blade: Stainless steel
Total Length: 17 cm
Weight: 80 g
Brand
Morakniv
Since the 17th century, knives made in Mora, Sweden have been used by people all over the world.
The Mora knife has become one of the most famous symbols of Sweden and over the years it has evolved from a simple everyday concept to the established brand Morakniv®.
Our knives are produced in Mora which gives us total control over the manufacturing process. A Morakniv® is designed to stay extremely sharp.
The steel of the blade is heat treated in a secret process which ensures that every knife has a blend of qualities (sharpness, strength, flexibility etc.) which is tailored to suit its purpose.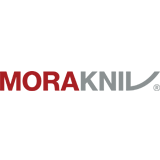 Additional information
| | |
| --- | --- |
| Weight | 0.080 kg |
| Τύπος λάμας | |
| Συνολικό μήκος | |
| Blade Length | |
| Τύπος ατσαλιού | |
| Βάρος (γραμμ.) | |
| Υλικό λαβής | |