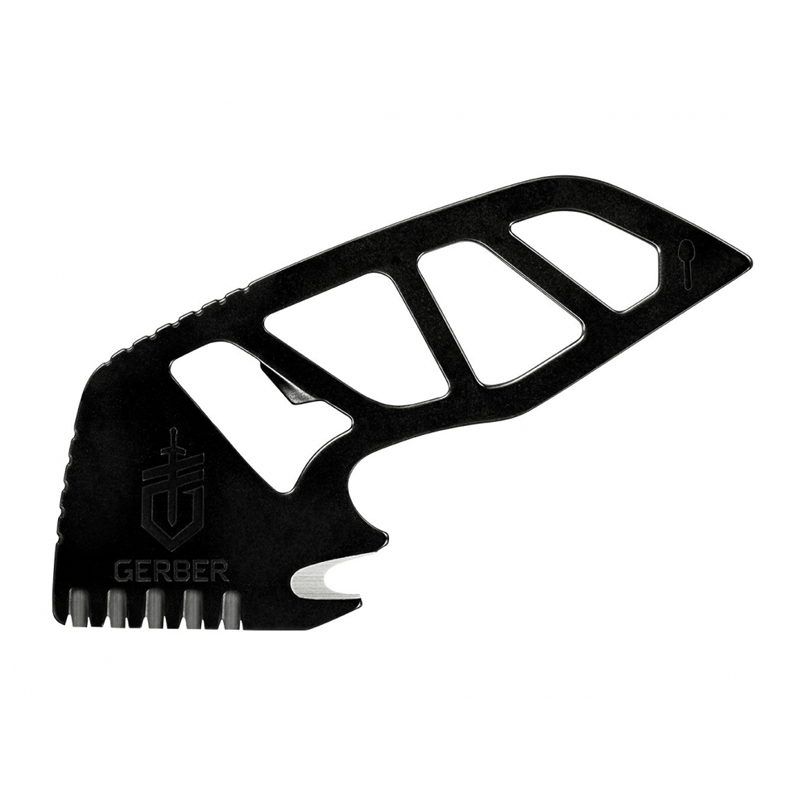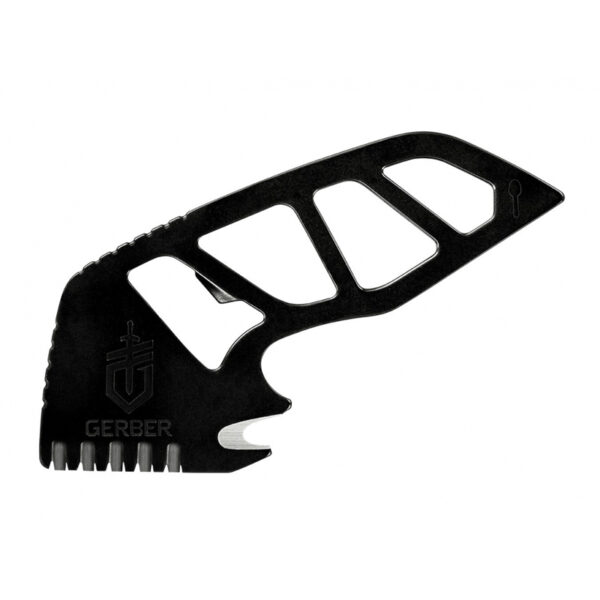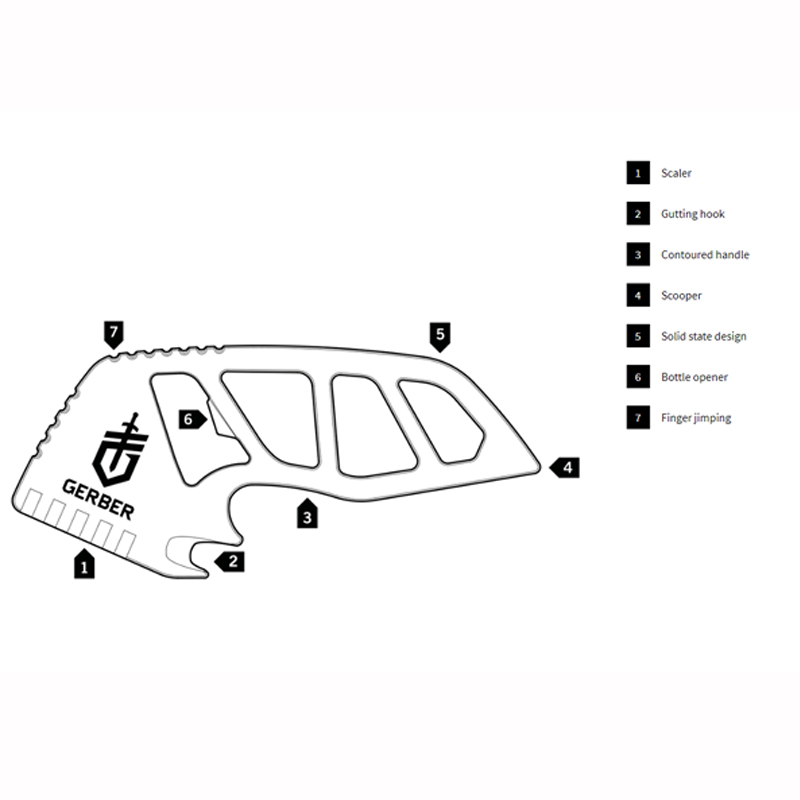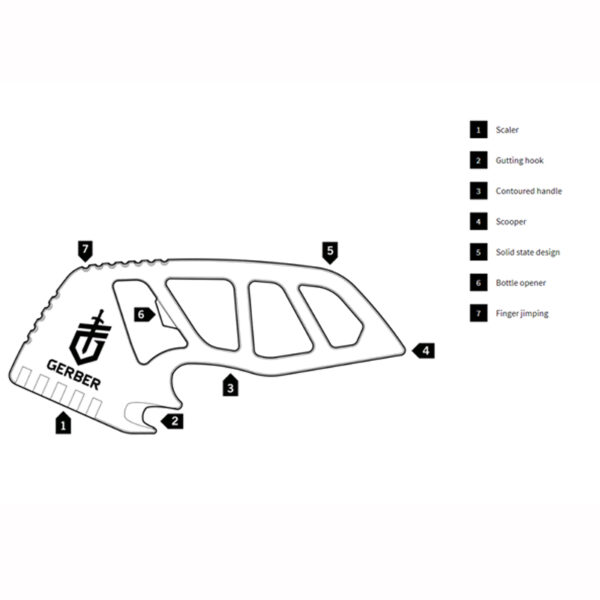 Not every fishing trip is planned, sometimes opportunity strikes when you least expect it. The Gutsy is slim enough to keep on hand for those "just in case" moments, and dependable enough to act as an all-in-one processing tool on the fly.
Gerber tools are built to last a lifetime. To ensure optimal performance, rinse your tool with fresh water and dry thoroughly with a clean towel.
Scaler
Gutting hook
Bottle opener
Scooper
Bearhand Control™
Weight: 55 g
Limited lifetime warranty
Material: 5Cr13MoV
Brand
Gerber
Founded in 1939 and based in Portland, Oregon, USA, Gerber is an American brand whose products have global reach and relevance. Carried extensively by hunters, soldiers and tradesmen, Gerber's heritage runs deep. And we are now looking toward the future, where tomorrow's problems will be solved by the next generation of innovations.All Gerber products are designed and engineered in Portland, OR where many are produced. We also tap our global supply chain to create a wide range of activity specific gear for wide variety of consumers. And no matter what, every product that bears the Gerber name is backed by our famous lifetime warranty.Quality, reliability, innovation. For over 70 years this is what our customers have expected from us. And whether our products are used to save time, save the day, or save a life, Gerber always delivers.