OUT OF STOCK

SNUGPAK SLEEPING BAG TRAVELPAK 4 [-7°C – 10°C ]
98.00 €
Antibacterial, lightweight and mosquito free! When you're planning a trip where the night temperature can drop down below zero, the Travelpak 4 won't let you down. You'll stay warm, comfortable, rested and ready for the next day's adventures.
Out of Stock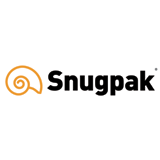 Description
Complete with a built-in mosquito net, hygienic antibacterial fabrics and compression stuff sack, the Travelpak 1 will look after you night after night. The Travelpak® range of sleeping bags showcases Snugpak's latest breakthrough in antibacterial technology. The specialist antibacterial and antimicrobial treatment of the fabrics discourages the growth of bacteria, reducing any odours and the need for regular laundering. The result is fresh-smelling bedding every night, which is ideal for prolonged tropical travel where temperatures may be high and washing facilities limited.
The built-in mosquito net protects you from biting insects all night long, giving you the peace of mind of having a comfortable and restful night's sleep to prepare you for the next day's travels. The net can be rolled away when it's not required and you can even seal the sleeping bag when you're not using it to ensure you don't have any unwanted company later that evening!
As always, keeping you dry and comfortable remains a priority in all of our sleeping bags, which is why we've used the highly breathable Paratex® base fabric, with its superb wicking properties, throughout the Travelpak® range.
Hand : Left Hand Zip
Length :220cm
Weight : 1900 gr
Width (Chest): 75cm
Width (Waist): 55cm
Width (Foot) : 38cm
Pack Size : 28 x 25 cm
Temperature : Comfort -7°C Extreme -10°C
Outer Fabric: Hex Ripstop/Paratex Antibacterial
Inner Fabric: Paratex Antibacterial
Filling: Travelsoft
Extra Info: Built in mosquito net Included Compression Bag
Provided with a compression bag
Brand
Snugpak
Snugpak are based in a listed mill built in the 1800's on the edge of the beautiful Yorkshire Dales. We are very proud to be one of the last manufacturers of quality sleeping bags and insulated clothing not only in the UK but across Europe. We have a dedicated workforce at our West Yorkshire factory in the North of England who are trained to use state of the art machinery and traditional sewing techniques to bring our ideas to life.