OUT OF STOCK

SNUGPAK ANTARCTIC MAT OLIVE
70.00 €
In freezing weather, self‐inflating, rubber‐based mats often crack when rolled, and valves can freeze, rendering them useless. The Antarctic mat uses only sleeping bag insulation to prevent heat loss, so no need to worry about anything cracking or freezing.
Out of Stock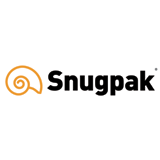 Description
The Antarctic mat utilises a layer of sleeping bag insulation to prevent convective heat loss between your body and the ground. Any perspiration that is wicked away from your sleeping bag will also wick through to the bottom of the mat, leaving your sleeping bag dry. The UK made Antarctic mat uses our exclusive Softie Premier insulation, the same insulation we use in all of our UK made sleeping bags.
Weight: 560g
Packsize: 32cm x 16cm
Outer Fabric: Paratex Light 100% Nylon
Insulation: Softie® Premier 100% Polyester
UK Made
Ground Protection: The Antarctic mat can be used under the tent floor, directly on the ground to protect the tent floor from the brush and stones.
Easy to repair: Easily repairable should an accident happen when out in the field the Antarctic mat can be repaired with a simple roll of duct tape, and it will still work as normal.
Compression Stuff Sack: The Antarctic mat is supplied with a compression sack, which helps reduce its volume. This means you can keep the mat inside your rucksack, rather than being forced to keep it on the outside of your backpack like traditional sleeping mats.
Combine Two Sleeping Mats: By combining two mats using the hook and loop fasteners around the edges, you can create an emergency sleeping bag or a double layered sleeping mat.
Use anywhere: The Antarctic mat is much more adaptable than a self-inflating or rolling mat because the Antarctic mat uses insulation, you can fold or squash into different configurations like in a hammock or a tight floor space.
Double up as a Poncho or extra insulation: The Antarctic mat has hook and loop fasteners along the edges so you can use it as a poncho on your shoulders, or even wrap it around your body for some extra insulation when sitting down. It can even be used as a simple Hammock under blanket!
Brand
Snugpak
Snugpak are based in a listed mill built in the 1800's on the edge of the beautiful Yorkshire Dales. We are very proud to be one of the last manufacturers of quality sleeping bags and insulated clothing not only in the UK but across Europe. We have a dedicated workforce at our West Yorkshire factory in the North of England who are trained to use state of the art machinery and traditional sewing techniques to bring our ideas to life.