OUT OF STOCK

SNUGPAK AIR MAT WITH BUILT IN FOOT PUMP
84.00 €
The Snugpak Air Mat with built in foot pump ensures that you sleep better than ever on your next camping or hiking excursion, thanks to an air-cushioned sleeping surface that eliminates the discomfort of snoozing on rough ground.
Out of Stock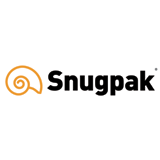 Description
The Snugpak Air Mat operates with a built-in foot pump, which is lightweight and slim, providing owners with an easy-to-use device that can be packed and carried comfortably.
Brand
Snugpak
Snugpak are based in a listed mill built in the 1800's on the edge of the beautiful Yorkshire Dales. We are very proud to be one of the last manufacturers of quality sleeping bags and insulated clothing not only in the UK but across Europe. We have a dedicated workforce at our West Yorkshire factory in the North of England who are trained to use state of the art machinery and traditional sewing techniques to bring our ideas to life.