SNUGPAK SELF INFLATING SLEEPING MAT TRAVELITE FULL
99.00 €
At Travelite Mat is the new lightweight self inflating sleeping mat of Snugpak. Designed to provide extra comfort, so you wake to feel well-rested and refreshed for the next day's exploring.
Out of Stock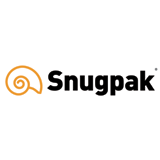 Description
Our self-inflating, non-slip sleeping mat is designed to do just that, while keeping the weight of your kit down to a manageable level. To save space, when the sleeping mat is not in use it can be easily deflated and stored. Light, comfortable and compact, this mat is a convenient way to get a good night's sleep when travelling.
Pack Size: 26cm x 15cm
Thickness: 2.5 cm
Mat Size: 183 x 51 x 2.5 cm
Weight: 660 g
Brand
Snugpak
Snugpak are based in a listed mill built in the 1800's on the edge of the beautiful Yorkshire Dales. We are very proud to be one of the last manufacturers of quality sleeping bags and insulated clothing not only in the UK but across Europe. We have a dedicated workforce at our West Yorkshire factory in the North of England who are trained to use state of the art machinery and traditional sewing techniques to bring our ideas to life.