SILVA BACKPACK ORBIT BLACK 25L
150.00 €
This 25 litre, waterproof and durable backpack offers great protection for both you and your gear in any situation - whether you are going for a hike, an offshore adventure or just heading into town for work - Orbit's got your back!With a padded and breathable mesh back, vertically adjustable sternum strap, detachable waist belt and soft, customizable shoulder straps - Orbit sits perfectly on your back all day long even though it carries a lot of gear.
Available in 5-10 days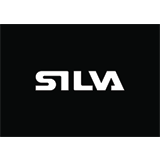 Description
360° PROTECTION Orbit is made of robust, 420 denier, ripstop, double coated, waterproof material. This, combined with the watertight roll top closure keeps your gear safe at all times. The 15" laptop compartment is shockproof and protects your computer from impacts from all sides. Orbit has a waterproof, zippered internal pocket as well as a zippered external pocket to keep your most valuable gear protected.
360° VISIBILITY Orbit comes in a sober black design that offers 360° visibility from all angles through reflective details. In addition to this, you can use the lash points on the back or front to easily snap on visibility lights.
360° FLEXIBILITY Orbit is a backpack that holds all the features you can expect from an outdoor hiking pack but still fits perfectly for commuting, smaller adventures or even kayaking. Orbit is all you need, no matter what you decide to do during the day (or night) - thus giving YOU the freedom of choice. The haul handle offers comfortable carrying by hand if you want to keep the weight off your shoulders.
• 360° protection
• 360° visibility
• 360° flexibility
• Packing volume: 25 litres
• Laptop compartment – waterproof and shockproof, fits 15" laptop
• External pocket – zippered and weatherproof
• Internal pocket – zippered and waterproof, safe storage for valuable belongings
• Haul handle – comfortable carrying
• Padded mesh back – optimal ventilation and sweat transportation
• Breathable 3D mesh padded shoulder straps
• Sternum strap – detachable, vertically adjustable
• Waist belt – detachable
• Lash points – for 360° add-ons
Brand
Silva
Three entrepreneurial brothers. One great invention. In 1933, Björn, Alvar and Arvid Kjellström invented the first ever liquid-filled compass, and our story began. Not only was it the first compass of its kind, but is also set the global standard for how navigation works. The SILVA brand was born. A few years later, in 1935, we expanded our business to our new invention, and the first headlamp, Zeiler. We have since then continued to evolve and set trends for outdoor equipment. Since 1933, our goal has beed to develop outstanding outdoor equipment and to always keep moving forward. We highly value the opinions of our users, because without them, we wouldn't be able to create, invent and develop the way we have, and still do today. We put great trust in our ambassadors, who use our products with pride and grant us a teriffic source of valuable input. Our Scandinavian climate varies quite drastically, and offers us loads of different weather types and environments. We cherish the contrasts of our homes different locations and seasons, and they are our source of inspiration. The dark and snowy winters, warm and sunny summers and rainy falls, are putting our outdoor equipment to the greatest of tests: the constant variety of our weather conditions. Our development of outdoor equipment has made history. In recent years, we've won awards for our innovative and attractively designed headlamps, and we continue to push ourselves to evolve and deliver great outdoor equipment. Today, we focus on three main user areas; Sport, Adventure and Work. Each one of these areas are constantly evaluated and updated, for you to enjoy high quality products and always feel prepared and ready with SILVA.