LIGHT MY FIRE MYCUP´N LID BIO 4PACK
24.90 €
Turning the everyday into small adventures.
Out of Stock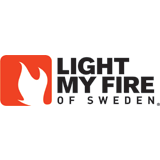 Description
Best design, eco-friendly, lightweight, portable drinking cup'n lid 4 pack. A sturdy, stable, and stackable, bring-along-friendly cup set, perfect for family and friends. Sustainable materials designed for drinks on-the-move and all your party, picnic and outnic needs. 100% food approved BPA-free biobased plastic. Made in Sweden, made for fun, made for life, made for you.
Tight-fitting lid with sip & straw hole
Stackable
Made in Sweden.
BPA free
Dishwasher and microwave safe
Reusable
Material Features
Made from certified sugarcane with wood fiber based bioplastics.
Brand
Light My Fire
Το 1995 ο ιδρυτής της Light My Fire, Michael Odqvist ανακάλυψε ένα παλιό μυστικό, τα MAYA STICKS. Γοητεύτηκε από την απόλυτη λάμψη αυτής της ρητινώδους ανάφλεξης. Όχι μόνο επειδή ήταν ένας γρήγορος, εύκολος και αξιόπιστος τρόπος στο άναμμα μιας φωτιάς, αλλά λόγω του ότι τα MAYA STICKS είναι επίσης εντελώς φυσικά. Παράγονται από πεσμένα πεύκα από ντόπιους στη Γουατεμάλα . Ξεκινώντας με το fair trade ( δίκαιο εμπόριο) ο MIchael Odqvist βοήθησε 400 απόγονους των Maya να κερδίσουν περισσότερα χρήματα για να αρχίσουν να πηγαίνουν τα παιδιά τους στο σχολείο. Το 1996 η Light my Fire παρουσίασε στο κοινό τον σπινθηριστή μαγνησίου που κατασκεύαζε για το Σουηδικό στρατό.Είναι ο τέλειος συνδυασμός για τα Tindersticks.
Και αυτή ήταν μόνο η αρχή για τη Light my Fire η οποία με το τρίπτυχο Σχεδιασμός,Πρακτικότητα και ποικιλία χρωμάτων δημιουργεί προϊόντα χρήσιμα τόσο για τους ενθουσιώδης του Outdoor αλλά και για τους ανθρώπους της πόλης.