SOLD OUT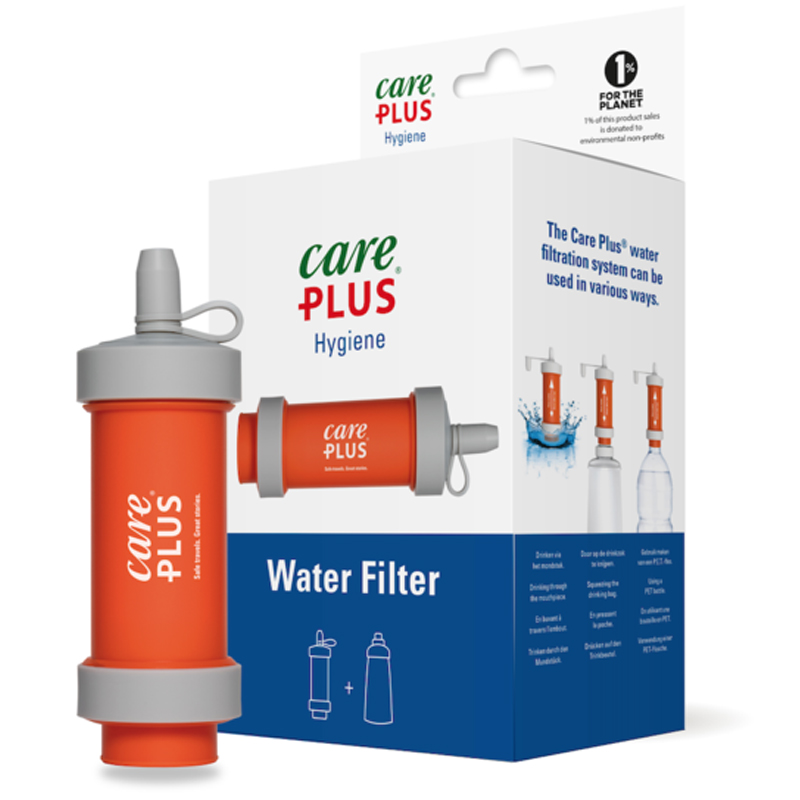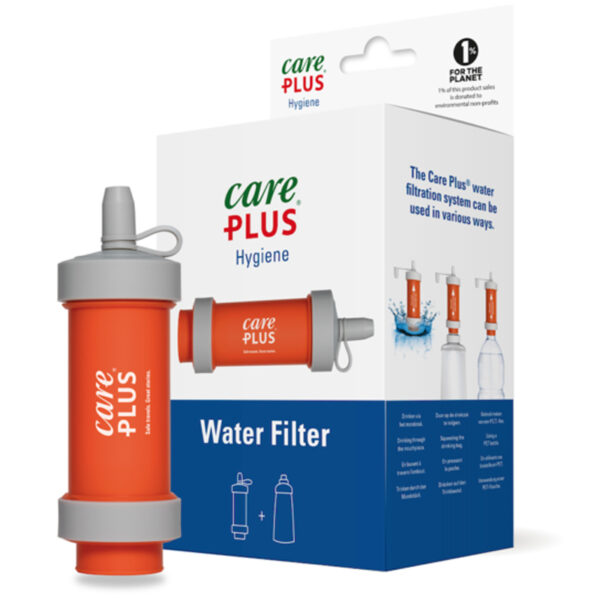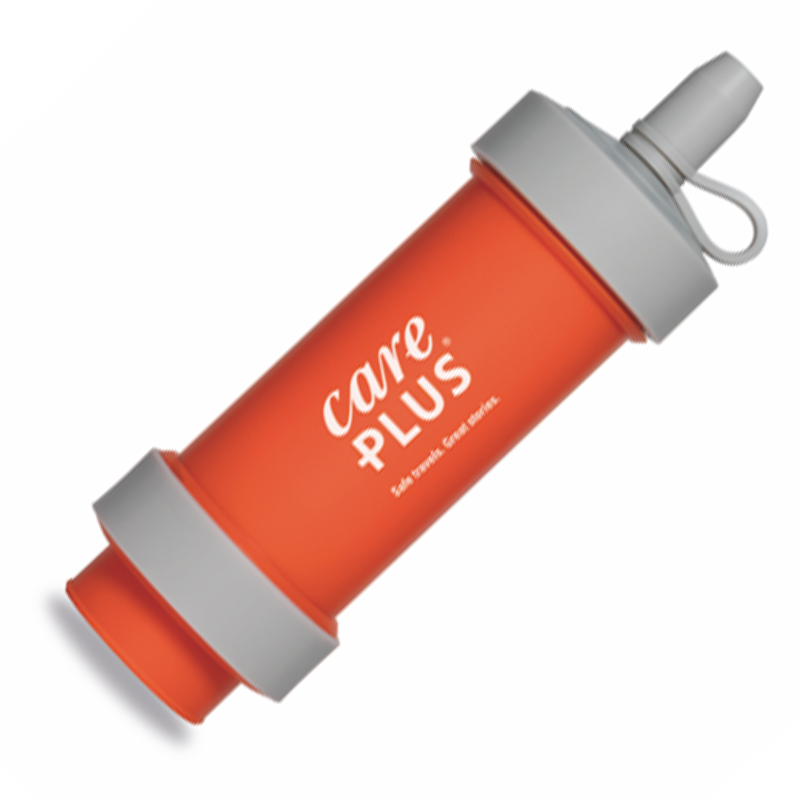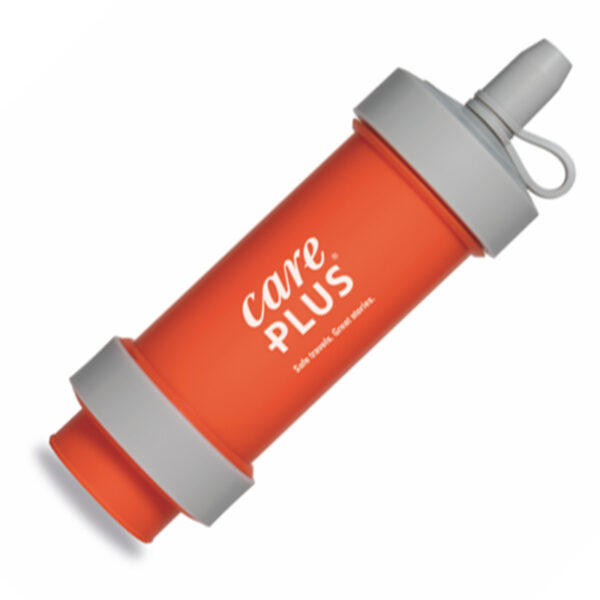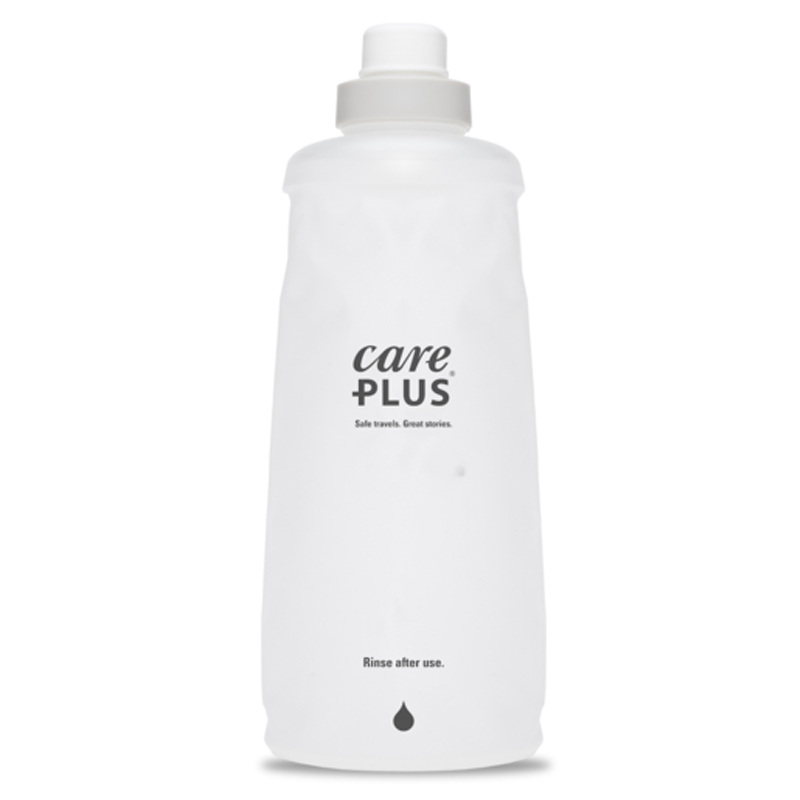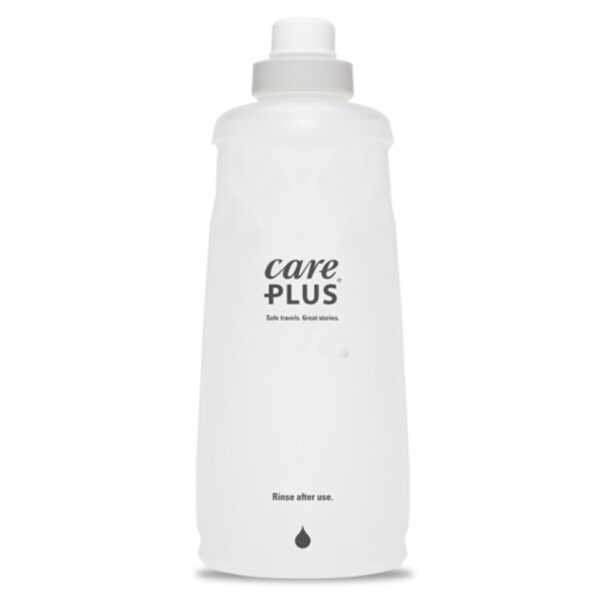 The Care Plus® Water Filter is a multi-purpose water filtration system. Microfibrous tubes (0.1 micron absolute) filter up to 3500 litres and capture harmful bacteria and protozoa. It filters up to 1.8 l/m from any freshwater lake, river or stream. The filter can be attached to the included TPU squeeze pouch, standard disposable water bottles or hydration packs. Or use as a straw to drink directly from your water source. The filter element can be removed from the housing for easy cleaning. The ultra-light water filter weighs only 75 grams.
Features:
Can be used in 3 ways: squeeze pouch, straw and water bottle.
Membrane filter of 0.1 micron (pore diameter)
Flow rate of 1.8 l/m (squeezing) and 1 l/m (not squeezing)
Ultra-light, Filter 75gr / TPU pouch 35gr
Fits in the palm of your hand
Easy cleaning by removing filter element from housing and swirling in clean water.
Filters 99,99999% of bacteria (E.coli)
Filters 99,9% of parasites and protozoa (giardia lambilia ground and cryptosporidium)
Filters microplastics
Brand
Foot Powder
Η Care Plus κατασκευάζει επαγγελματικά πακέτα πρώτων βοηθειών για περισσότερα από είκοσι χρόνια.Υπάρχει ένα κιτ για κάθε χρήστη, κάθε δραστηριότητα, και κάθε προορισμό. Πολλά ατυχήματα γίνονται μέσα και γύρω από το σπίτι και κατά τη διάρκεια των διακοπών. Με το κιτ πρώτων βοηθειών Care Plus®, μπορείτε να χορηγήσετε πρώτες βοήθειες σε περίπτωση τραυματισμού. Αυτοί οι τραυματισμοί μπορούν να αφορούν φουσκάλες, εγκαύματα και γρατσουνιές. Τα τραύματα πρέπει να αντιμετωπίζονται και να επιδένονται, ιδιαίτερα όταν το κλίμα σε είναι ζεστό και υγρό και η μόλυνση μπορεί να αναπτυχθεί γρήγορα.