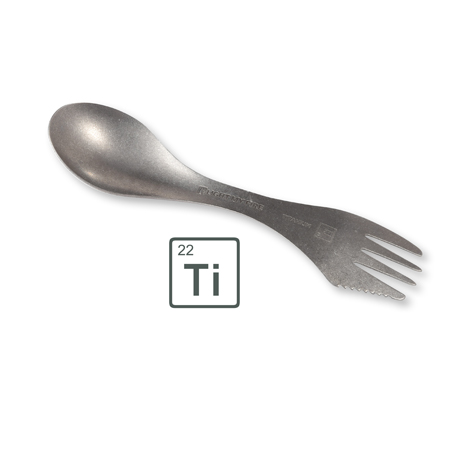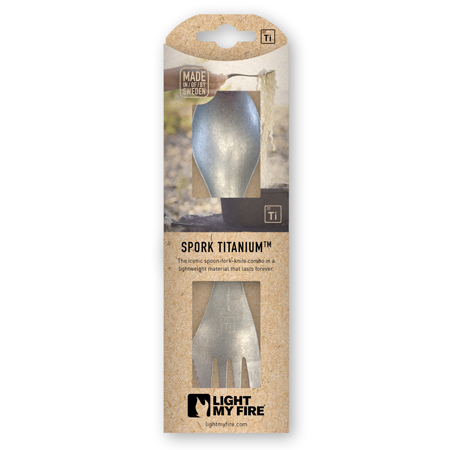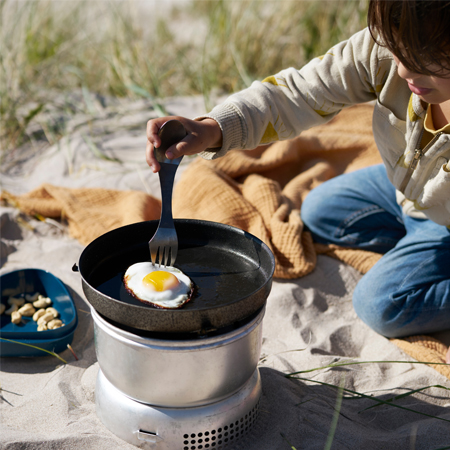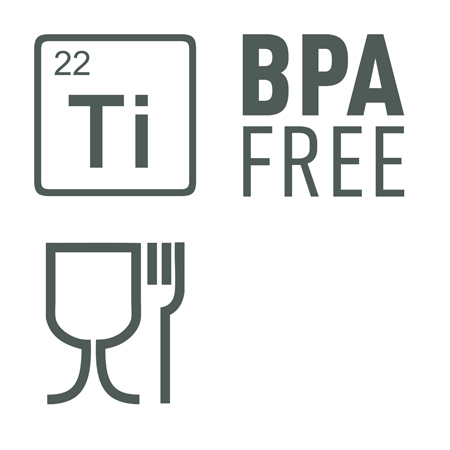 The Spork titanium is the toughest of them all. The extreme strength, durability and lightness makes for a Spork built to meet the most rugged of challenges. For those of us not climbing mountains or hiking for weeks on end, the Spork titanium still has lots to offer. It won't ever break no matter how many times the kids accidentally step on it, it's non-corrosive, non-magnetic and since titanium is extremely compatible with the human body, the metal is non-toxic and the polished parts offer no metallic taste. The Light My Fire Titanium Spork is the perfect meal companion for backpacking, travelling and everyday use. Check it out.
• Extremely durable
• Lightweight
• Dishwasher safe
• Free from BPA and phthalates
• Made in Sweden
Material Features
Spork is made from 100% grade 2 Titanium.
Brand
Light My Fire
In 1995 our founder, Michael Odqvist, came across an age-old secret - MayaSticks. He was fascinated by the sheer brilliance of this resinous kindling. Not only was it a quick, easy and reliable way to get a fire going, the sticks were also completely natural, produced from waste - the stumps left from felled pine trees - by locals in Guatemala. By starting fair trade production on a larger scale, Michael helped 400 of these descendents of Maya Indians make more money so that they were able to start sending their children to school. In 1996, we found the perfect match - the magnesium fire-starter that was developed and used by the Swedish Army. All of a sudden, everything fell into place. Not only was the Swedish FireSteel a great product in itself, it also was an unbeatable combination with the TinderSticks. One plus one equaled the ultimate way to start a fire in any weather, at any altitude.