OUT OF STOCK

GERBER COMPLEAT ΟΝΥΧ
32.90 €
Gerber's ComplEAT tool has the bases covered with a fork, spoon, spatula, and 4 function multi-tool that nest for transport as well as snap together to convert into functional tongs.
Out of Stock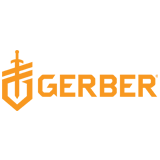 Description
Mealtime in the backcountry often equates to lugging multiple utensils in prime real estate: the backpack. Gerber took a look at the process as a whole, from prep to clean up, and delivered an innovative tool that solves for all of it. The ComplEAT is comprised of 4 components: spoon, fork, dual-sided spatula, and a 4 function multi-tool: Bottle opener Veggie peeler, Serrated package opener, Can opener.
Specifications
Overall Length: 19.6 cm
Width: 3.8 cm
Material: Aluminum
Weight: 65 gr
Not dishwasher safe!
Brand
Gerber
Founded in 1939 and based in Portland, Oregon, USA, Gerber is an American brand whose products have global reach and relevance. Carried extensively by hunters, soldiers and tradesmen, Gerber's heritage runs deep. And we are now looking toward the future, where tomorrow's problems will be solved by the next generation of innovations.All Gerber products are designed and engineered in Portland, OR where many are produced. We also tap our global supply chain to create a wide range of activity specific gear for wide variety of consumers. And no matter what, every product that bears the Gerber name is backed by our famous lifetime warranty.Quality, reliability, innovation. For over 70 years this is what our customers have expected from us. And whether our products are used to save time, save the day, or save a life, Gerber always delivers.