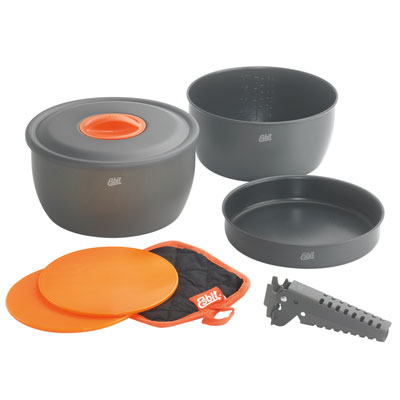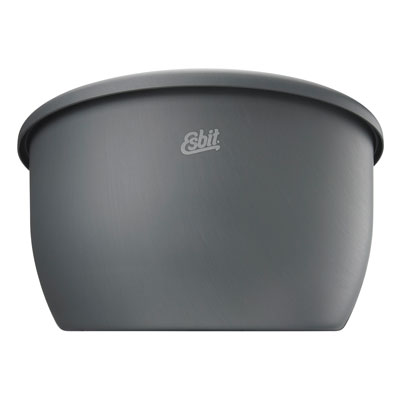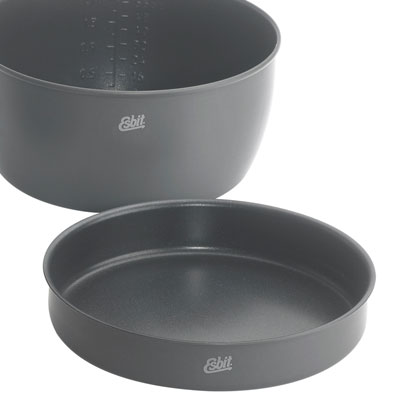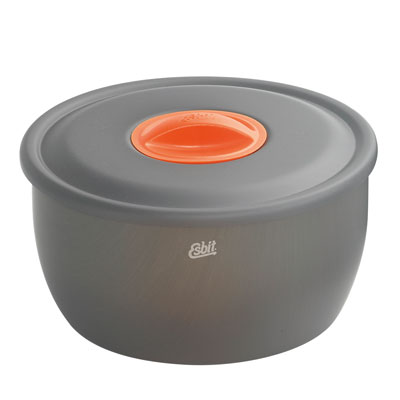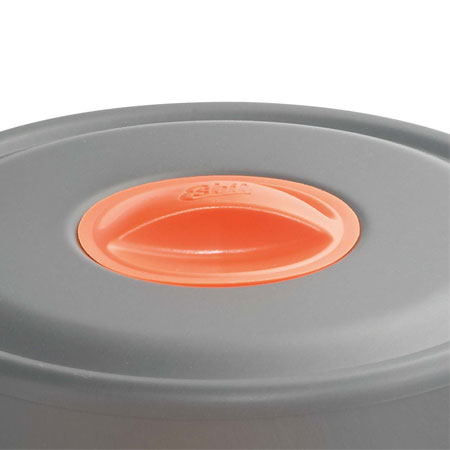 Aluminum cooking set with non-stick coating. It includes two pots (2 & 2.5 liters), a pan and a lid with a plastic handle that fits to all 3 Cookware. The two pots have a capacity of ml / oz. The set also includes 2 chopping boards. Including detachable handle and cloth (grip).
This article is not intended for use in the preparation of basic foodstuffs containing acids or salts. Aluminium reacts with acidic or salty foods and can be absorbed by the body.
• Cook set in light and extremely hard anodised aluminium
• It includes two pots 2000 ml / 2500 ml
• Pan with anti-stick coating
• Detachable handle included
• Practical carrying bag
• The two pots have a capacity of ml / oz.
• Dimensions of set for transport: Ø 11.7 x 20.2 cm
• Weight: 804 gr
Brand
ESBIT
Esbit is an established German brand with a long tradition. Innovative, useful. Since 1936. Regardless of whether a product is used in everyday life, in sports, in outdoor activities or in extreme professional situations, it is the simplicity of our innovative products that makes them so user-friendly.