Description
Made of high quality stainless steel, the set consists of two pots, a larger 1000 ml and a smaller 475 ml. Thanks to their folding stainless steel handles, the pots take up very little space and are easy to store. The set comes with a practical carrying case.
• High quality stainless steel
• The set includes 2 pots of 1000ml / 475 ml
• The small pot can be used as a cap
• Foldable stainless steel handles
• Practical carrying bag
• The large pot has a ml /oz volume indicator
• Dimensions: Ø 12,7 εκ. x Υ 14,8 cm.
• Weight: 375 gr
Brand
ESBIT
Η Esbit είναι η εταιρεία που εφήυρε την ειδική εστία έκτακτης ανάγκης και το στερεό καύσιμο το 1936, το οποίο χρησιμοποιίεται απο διασωστικές ομάδες, από στρατούς του ΝΑΤΟ και από οργανισμούς πολιτικής προστασίας εώς σήμερα.
Η εταιρεία πλέον έχει περάσει στα χέρια της 3ης γενιάς και έχει επεκτείνει τη γκάμα της και σε άλλα προιόντα όπως θερμός, παγούρια, σκεύη μαγειρέματος κ.α.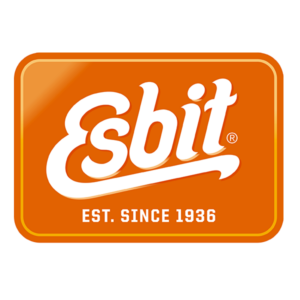 Additional information
| | |
| --- | --- |
| Weight | 0.375 kg |
| Dimensions | 12.7 × 12.7 × 14.8 cm |
| Colors | |