OUT OF STOCK

SNUGPAK TENT IONOSHERE
243.00 €
The Ionosphere™ by Snugpak® is an extremely small and compact 1 person tent. Τhe Ionosphere™ has a very low profil and is great for those looking for 1 person tent to keep out of the elements.
Out of Stock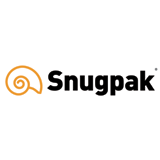 Description
The Ionosphere ™ by Snugpak ® is a two-pole, one-door compact tent; expertly designed for planned overnight ventures, wild camping and adventure races, where more robust protection from the weather elements is required. A tried and tested favourite of Hill and Moorland Leaders, Mountain Leaders and Military Personnel, the Ionosphere has an impressive floor space, measuring 2.4m long and 0.9m wide, creating ample room for a single person with their equipment; in an emergency, the Ionosphere™ can accommodate two people. This low profile easily pitched tent packs down small and has a mere trail weight of 1.2kg. Using tried and tested DAC ® Aluminium Poles, so it doesn't take up valuable space in your pack. Ideal for extended ventures and multiple days use with the Softie® Osprey 12 Sleeping Bag. The perfect one-person tent, the Ionosphere™ will shelter you from all but the worst inclement weather, with a 5000mm Hydrostatic Head PU Coated Fly sheet, with taped seams and a No-See-Um Mesh Mosquito Net, to keep out the bugs in summer months and warmer climates. For wild summer camping, the Ionosphere is the perfect green, allowing you to pitch your tent with minimal environmental impact to the surrounding areas, as well as being able to pitch and adjust should wind direction change, using a two- pole system to form a hooped shelter that keeps condensation build up to a minimum.
This tent is Flame Retardant:This tent meets the flammability requirements of ISO6941 (EN5912).
Flysheet: 210t 100% polyester ripstop with (5000mm HH) waterproof polyurethane coating
Single-point Side Entry Lightweight, but robust, 210t Ripstop Flysheet with 5000mm Waterproof PU Coating
Lightweight 190t Nylon 5000mm Waterproof PU Groundsheet
Lightweight 190t Polyester Mesh Inner, with 50D No-See-Um-Mesh Mosquito Net
DAC® Featherlite NSL® Anodised Aluminium Poles with pressfit connectors, 100% aluminium
Door: 1
Compounds: Welded
Supplied with 14 Lightweight Alloy Cross-Stakes, with two-spares
Color: Exterior green and interior black
Weight: 1520 g Weight includes everything.
Weight: 1520 g Weight includes everything.
Dimensions: 265cm(L)
100cm(W) Front Pole Height
70cm Back Pole Height
Packsize – 48cm x 14cm
Brand
Snugpak
Snugpak are based in a listed mill built in the 1800's on the edge of the beautiful Yorkshire Dales. We are very proud to be one of the last manufacturers of quality sleeping bags and insulated clothing not only in the UK but across Europe. We have a dedicated workforce at our West Yorkshire factory in the North of England who are trained to use state of the art machinery and traditional sewing techniques to bring our ideas to life.