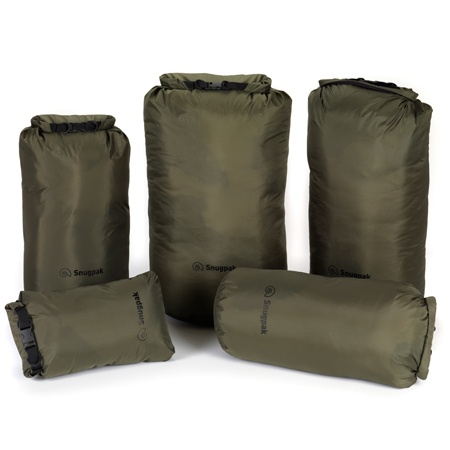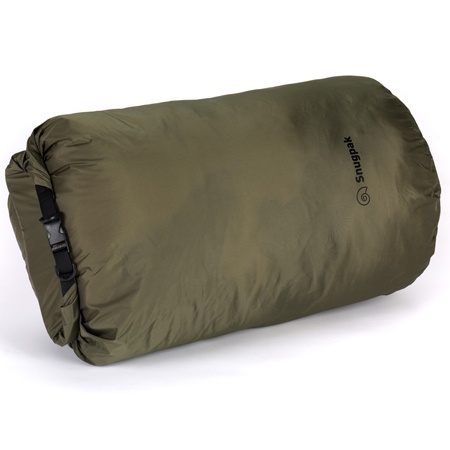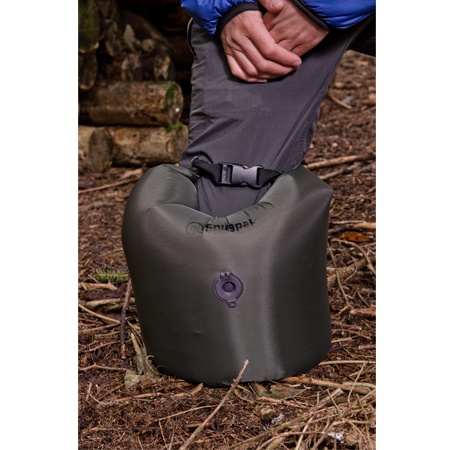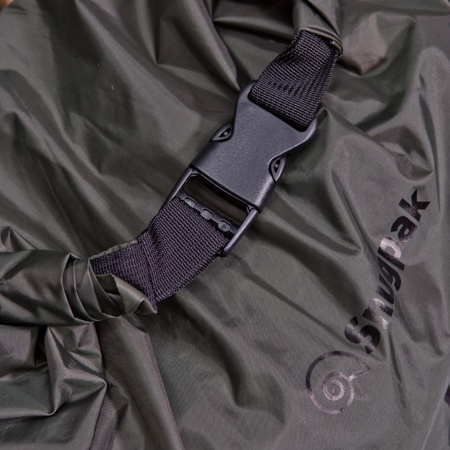 Tough ventures and inclement weather place extra demands on your kit, and there is nothing worse than finding equipment wet, or at worse, damaged, when out on the hills. The Snugpak® Dri-Sak™ is made from robust, lightweight nylon fabric and reinforced hem and buckle for a roll-down waterproof enclosure. The 100% waterproof material also keeps out sand, dust and snow, for overseas and colder ventures and expeditions, and they are a great way of separating wet/dry and clean/dirty items of clothing and equipment. In an emergency, they design can also be used to carry emergency water supplies, as an impromptu bladder, if required. If inflated without contents, they also make excellent emergency pillows!
Proper Use: The Snugpak® Dri-Sak™ is not designed to be submerged for extended periods of time. Once you have placed your items inside, expel as much as possible, to reduce the overall pack size, and then roll down the reinforced hem at least 3 times before closing with the buckle. If storing other equipment, be careful with sharp edges or abrasive items that damage the inner face of the material.
4L Small - Perfect from individuals items, venture smocks, and lightweight sleeping bags.
8L Medium - Grouped items, clothing as well as 2-3 Season Sleeping Bags.
13L Large - Ideal as a small rucksack liner to segregate equipment, for or an entire sleeping system.
Dimensions: Small: 24cm x 36cm Medium: 17xm x 44cm Large: 22cm x 48cm
Weight 70g (Small 4L) 90g (Medium 8L) 110g (Large 13L)
Brand
Snugpak
Snugpak are based in a listed mill built in the 1800's on the edge of the beautiful Yorkshire Dales. We are very proud to be one of the last manufacturers of quality sleeping bags and insulated clothing not only in the UK but across Europe. We have a dedicated workforce at our West Yorkshire factory in the North of England who are trained to use state of the art machinery and traditional sewing techniques to bring our ideas to life.