SILVA HEADLAMP SPECTRA A
800.00 €
Spectra A is an astounding headlamp that turns night into day, delivering an incredibly strong light output of 10 000 lumen. The headlamp holds 8 high power LED lights, packaged into a sleek, intuitive design, accompanied by a powerful 96 Wh battery. Spectra A is designed for high speed, action packed sports where light matters.
Available on pre-order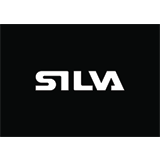 Description
PERFECT LIGHT
Spectra is by far the most powerful headlamp from Silva with a light output of 10 000 lumen. Spectra A has 8 powerful LED lights and features Silva Intelligent Light – a unique combination of a long reach spotlight and a close flood light. There are 5 different light settings, ranging from 10 000 to 80 lumen, to optimize the light for your speed or activity, or to save battery time when needed. Switch between the five brightness levels intuitively by pressing the large +/- buttons on the headlamp or by using the included Spectra Remote Control.
To create the perfect and the strongest light, Spectra is built with world class Cree XLamp XHP50.2 LEDs and LEDil TINA2-RS lenses. The Cree LEDs are the next generation of extreme high-power LEDs that deliver the best lumen density, reliability and color consistency. The LEDil lenses offer the perfect beam angles and high UV and temperature resistance.
The lamp unit of the Spectra has a flexible tilt angle to give you the freedom of adjusting the light beam where you want it. It can be easily modified during activity with grip friendly surfaces and an adjustment screw.
OPTIMAL COOLING
With extreme light output comes need for extreme cooling. Spectra is designed for optimal cooling in all aspects. The cooler is made of cold forged aluminum with wave shaped walls for additional cooling surface. There is also a built-in temperature sensor that regulates the heat for optimal performance.
INCLUDED ACCESSORIES & MOUNT OPTIONS
Spectra is designed for multiple activities and can be easily switched between the different mount accessories. The battery can also be carried in multiple ways by using the different battery accessories and cords. Below is the list of included accessories in the Spectra A.
• Spectra Remote Control with a wrist attachment. Use the remote control to boost the light when in technical terrain, or to quickly dim the light when you meet other people.
• Spectra Bar Mount Kit for mounting the Spectra headlamp and remote control on handlebars. The robust bar mount fits handlebars with a dimension of 31.8-35 mm. The Spectra Battery Sleeve for mounting the battery to the bike frame is also included
• Spectra Helmet Mount which fits most helmet types and enables placing the headlamp on top of the helmet for an optimal weight distribution. The headlamp is attached steadily on to the helmet mount by sliding it into the bracket.
• Spectra Extension Cable which extends the cable length between the headlamp and the battery, and enables you to keep the battery in a backpack or a pocket.
• Spectra Battery Charger charges the battery in less than 4 hours and it comes with exchangeable EU, UK and US power plugs.
You can upgrade your Spectra A with additional accessories such as the Spectra Battery Harness, Spectra Head Mount, and the Spectra GoPro Mount
POWERFUL 96 WH BATTERY
Spectra A comes with a powerful and rechargeable 96 Wh battery with a burn time of 3 hours on maximum level, and up to 80 hours of burn time on minimum level .
The battery indicator lets you know when you need to charge the battery. When the battery level is 10 %, the built-in low battery warning automatically adjusts the light to a 250-lumen reserve mode that lasts for 1 hour.
The additional Spectra Double Battery Connector allows you to use two battery sources as one by simply connecting two Spectra batteries. It is perfect for longer activities and training sessions since you can focus on the activity itself without having to stop for switching or charging batteries. It can be purchased separately.
• 10.000 lumen
• 8 high power LED lights
• Weight 763 g incl battery / 238 g excl battery
• Max mode: 10.000 lm / 1-3 h burn time / 310 m (1017 ft) light distance
• Med Mode: 2.500 lm / 3.5 h burn time / 160 m (525 ft) light distance
• Min mode:80 lm / 80 h burn time / 30m (98 ft) light distance
• Powerful 96 Wh battery with battery indication
• 5 brightness levels – ranging from 80 to 10.000 lumen
• Silva Intelligent light – a unique combination of a long reach spotlight and a close flood light
• Flexible tilt angle for adjusting the light beam
• Designed for optimal cooling
• Water resistant – both headlamp and battery meet IPX5 standard
• Next generation Cree LEDs & LEDil lenses for perfect light
• Spectra Remote Control included
• Spectra Helmet Mount included
• Spectra Extension Cable included
• Spectra Bar Mount Kit for 31.8-35 mm handlebar dimensions included
• Spectra Battery Sleeve to attach the battery to a bike frame included
Brand
Silva
Three entrepreneurial brothers. One great invention. In 1933, Björn, Alvar and Arvid Kjellström invented the first ever liquid-filled compass, and our story began. Not only was it the first compass of its kind, but is also set the global standard for how navigation works. The SILVA brand was born. A few years later, in 1935, we expanded our business to our new invention, and the first headlamp, Zeiler. We have since then continued to evolve and set trends for outdoor equipment. Since 1933, our goal has beed to develop outstanding outdoor equipment and to always keep moving forward. We highly value the opinions of our users, because without them, we wouldn't be able to create, invent and develop the way we have, and still do today. We put great trust in our ambassadors, who use our products with pride and grant us a teriffic source of valuable input. Our Scandinavian climate varies quite drastically, and offers us loads of different weather types and environments. We cherish the contrasts of our homes different locations and seasons, and they are our source of inspiration. The dark and snowy winters, warm and sunny summers and rainy falls, are putting our outdoor equipment to the greatest of tests: the constant variety of our weather conditions. Our development of outdoor equipment has made history. In recent years, we've won awards for our innovative and attractively designed headlamps, and we continue to push ourselves to evolve and deliver great outdoor equipment. Today, we focus on three main user areas; Sport, Adventure and Work. Each one of these areas are constantly evaluated and updated, for you to enjoy high quality products and always feel prepared and ready with SILVA.