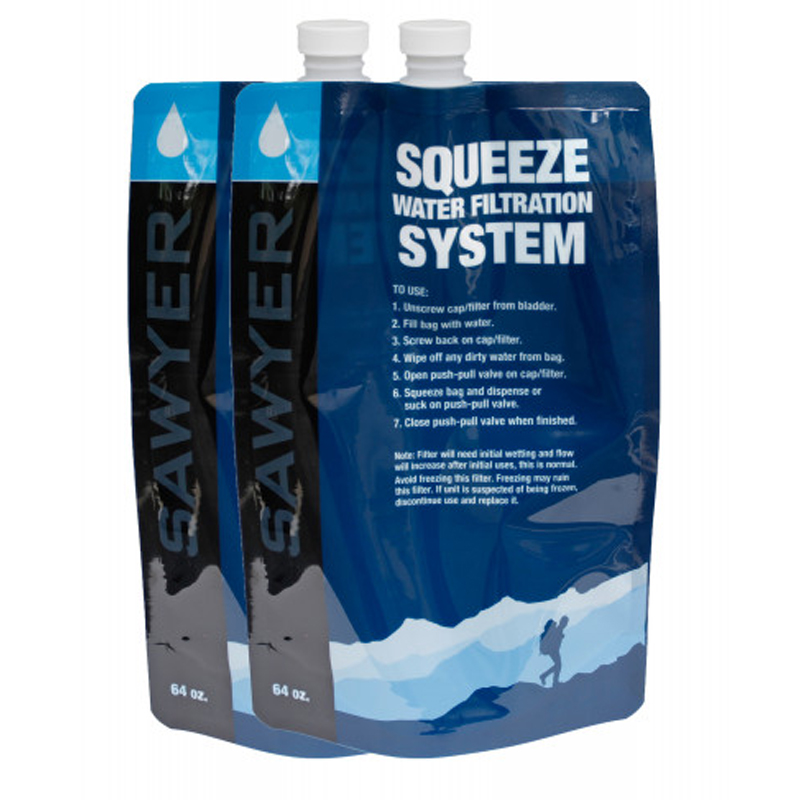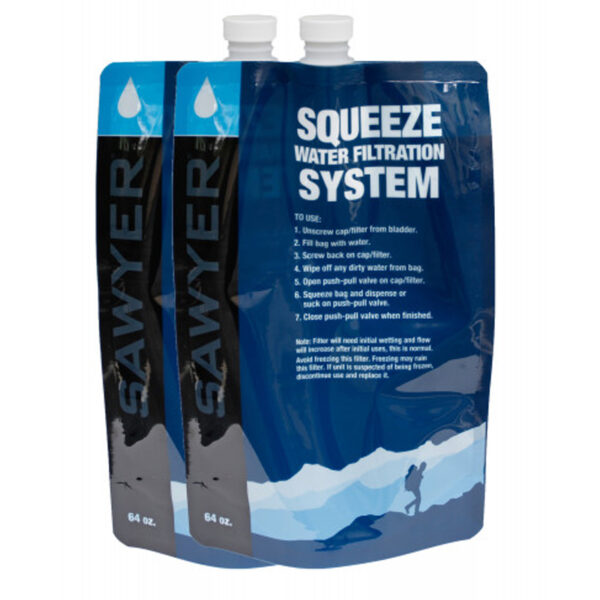 SAWYER SQUEEZABLE POUCH - SET OF 2, 2L
16.00 €
With these squeezable pouches, you will always have drinking water with you – set of 2, 2L.
Add more water carrying capacity to your Sawyer water filters with these multi-pack replacement pouches, compatible with the Sawyer MINI, Micro, and Squeeze water filters. fill them with water from lakes or rivers or under faucets.
Great for hiking, backpacking, ultralight backpacking, camping, and emergency preparedness, these ultra lightweight pouches can be collapsed and rolled up for easy portability.