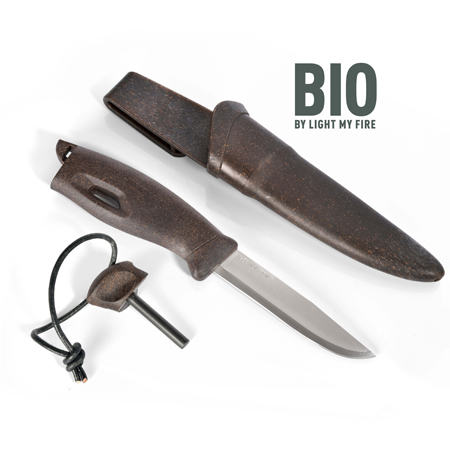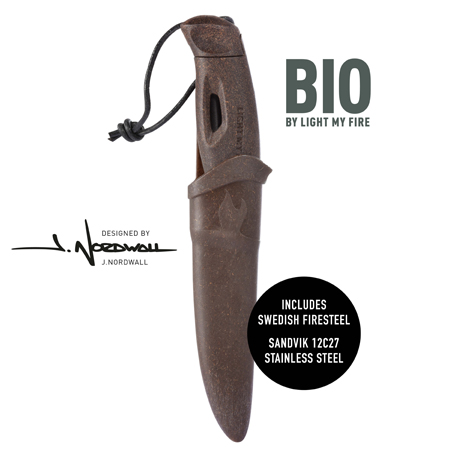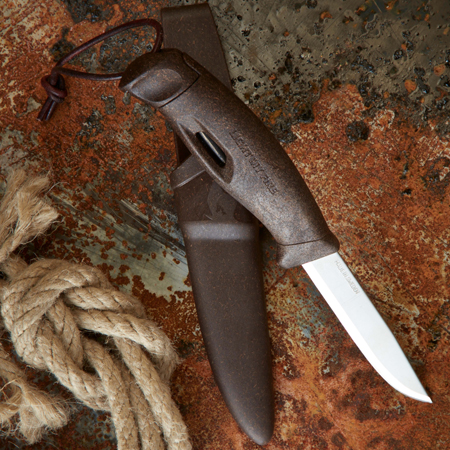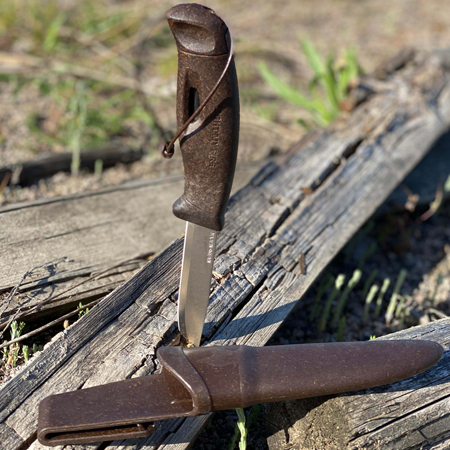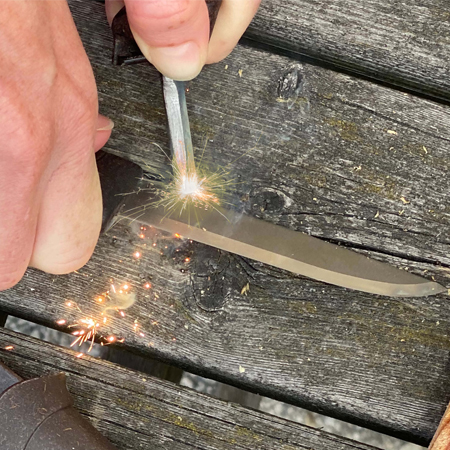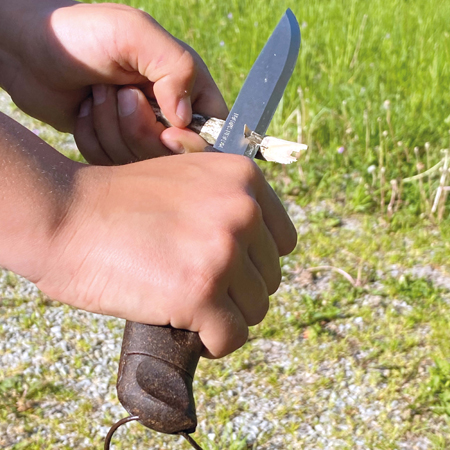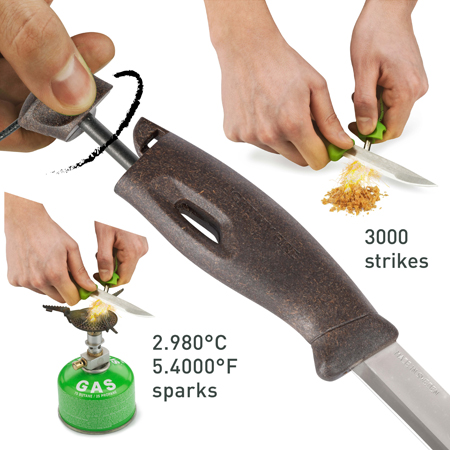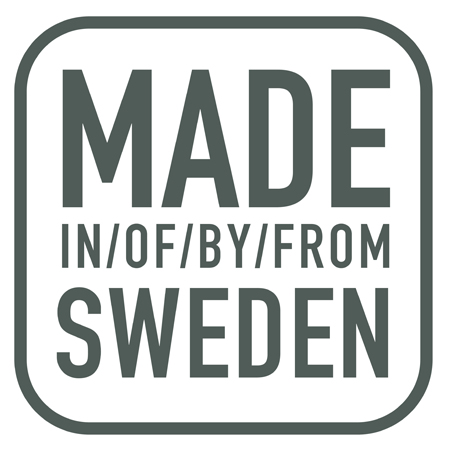 The beautifully crafted Swedish FireKnife is made in, of and by Sweden. A sustainably produced bioplastic mix combining coconut shell fibres, creates a magnificent experience of texture, look and natural smell. The superior Sandvik stainless steel blade is 90% recycled steel: everything you need whether cutting rope, shaving kindling or slicing apple for the kids. The handle holds an all-weather-proof Swedish FireSteel: up to 3000 strikes at 5.400°F/2.980°C. Light fires, ignite gas stoves, prepare meals, include the whole family and rediscover ancient skills with this fantastic multifunctional tool. Reliable durability in a timeless design. For every home, wherever you make it.
Includes weather-proof Swedish FireSteel: up to 3000 strikes at /3000°C.
Sturdy half tang 8.9 cm blade.
Open access tight-fitting sheath with belt clip and drain hole for easy cleaning.
Material Features
Blade: 12C27 Sandvik Stainless Steel. Made of 90% recycled steel. Clean, strong and uncompromised.
Swedish FireSteel: Sparksure magnesium alloy.
Handle and sheath: Biobased plastic with coconut shell fibres.
Knife cord: leather BPA-free Made in Sweden.
Sustainable Features
Replace your worn FireSteel with ease: with our available FireSteel refills keeping your spark bright and your fires burning.
| | |
| --- | --- |
| Weight | 0.119 kg |
| Colors | |
| Τύπος λάμας | |
| Τύπος ατσαλιού | |
| Βάρος (γραμμ.) | |
| Συνολικό μήκος | |
Brand
Light My Fire
In 1995 our founder, Michael Odqvist, came across an age-old secret - MayaSticks. He was fascinated by the sheer brilliance of this resinous kindling. Not only was it a quick, easy and reliable way to get a fire going, the sticks were also completely natural, produced from waste - the stumps left from felled pine trees - by locals in Guatemala. By starting fair trade production on a larger scale, Michael helped 400 of these descendents of Maya Indians make more money so that they were able to start sending their children to school. In 1996, we found the perfect match - the magnesium fire-starter that was developed and used by the Swedish Army. All of a sudden, everything fell into place. Not only was the Swedish FireSteel a great product in itself, it also was an unbeatable combination with the TinderSticks. One plus one equaled the ultimate way to start a fire in any weather, at any altitude.