CARE PLUS FIRST AID KIT ROLL OUT LIGHT AND DRY MEDIUM
29.00 €
Care Plus developed a new line of first aid kits with a roll out system. These kits are made from a light weight water-resistant fabric that makes it easy to take along while travelling, especially for those who have limited luggage space.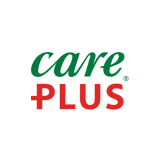 Description
Since first aid situations can be stressful the Care Plus First Aid Kit Roll Out enables to act fast in case of emergencies. The roll out system gives a clear overview of the first aid contents that are divided into five transparent compartments. These are easy to access via the waterproof zipper. There is space left for you to add your own medication, medial ID and additional first aid accessories
ADVANTAGES
Fast access to the first aid essentials you need
Structured overview via transparent compartments
Lightweight
Water resistant fabric
Water proof zipper
Easy to store in a bag or rucksack
CONTENTS
1 x Care Plus® First Aid Guidance Card
1 x Care Plus®Instruction for Use Card
5 x Gauze compresses 5 x 5cm
2 x Wound compress 7 x 7cm
2 x Wound compress 5 x 5cm
1 x Elastic bandage 6cm x 4m
5 x Plasters 45 x 19mm
5 x Plasters 72 x 25mm
5 x Plasters 70 x 50 mm
3 x Plasters 6 x 10cm
2 x Blister plasters
1 x Sterile wound dressing 10 x 8cm
1 x Adhesive tape 5m x 1.25cm
1 x Pair of vinyl gloves
6 x Skin cleansing swabs
1 x Pair of bandage scissors
1 x Pair of tweezers
1 x Assorted safety pins
Brand
Foot Powder
Η Care Plus κατασκευάζει επαγγελματικά πακέτα πρώτων βοηθειών για περισσότερα από είκοσι χρόνια.Υπάρχει ένα κιτ για κάθε χρήστη, κάθε δραστηριότητα, και κάθε προορισμό. Πολλά ατυχήματα γίνονται μέσα και γύρω από το σπίτι και κατά τη διάρκεια των διακοπών. Με το κιτ πρώτων βοηθειών Care Plus®, μπορείτε να χορηγήσετε πρώτες βοήθειες σε περίπτωση τραυματισμού. Αυτοί οι τραυματισμοί μπορούν να αφορούν φουσκάλες, εγκαύματα και γρατσουνιές. Τα τραύματα πρέπει να αντιμετωπίζονται και να επιδένονται, ιδιαίτερα όταν το κλίμα σε είναι ζεστό και υγρό και η μόλυνση μπορεί να αναπτυχθεί γρήγορα.