SOLD OUT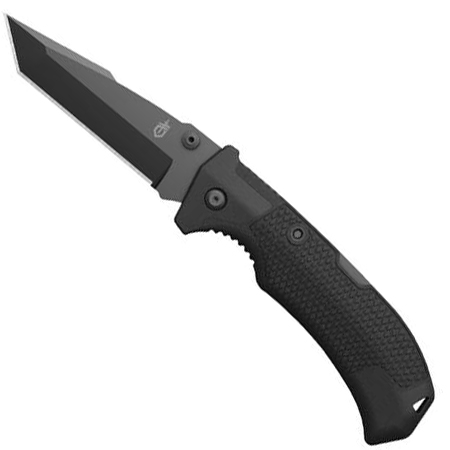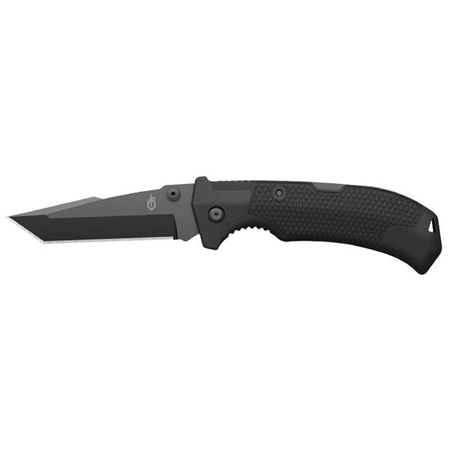 GERBER EDICT TANTO, FINE EDGE POCKET KNIFE
99.00 €
Designed for soldiers and first responders, this tough knife has a full size, fine edge tanto blade for maximum piercing and slicing capabilities. The 154CM steel blade is anchored with a lock back design providing structural integrity in heavy-duty applications.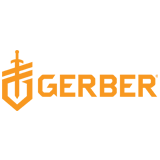 The Edict continues Gerber's history of American-made tactical knives designed to be used by soldiers and police officers. This knife has a full size tanto-style blade with a fine edge and no serrations, allowing for maximum piercing and slicing capabilities. The Edict Folding Clip Knife is proudly made in Portland, OR.
STRUCTURAL INTEGRITY AND A SECURE GRIP
The Edict's blade is made of premium 154CM steel for excellent edge retention and features a black ceramic coating which maximizes corrosion resistance while minimizing reflective surfaces. Thumb studs allow for quick one-handed blade deployment, and the knife's lock back closing mechanism provides structural integrity in heavy-duty applications. The glass-filled nylon handle is built with a large palm swell, a finger guard for heavy-duty work, and a rubberized diamond texture for a secure grip in all weather conditions.
CARRY ASSURANCE WITH YOU
The Edict Folding Clip Knife is made for hard labor over the long haul. Slip it into a pocket for daily access to a knife that will answer with strength and assurance when tasked. Tie the knife down using its lanyard hole for additional security.
Features:
• Made in the USA
• 3.6 inch fine-edge tanto blade
• 154CM blade steel with ceramic coating
• Thumb studs
• Rubberized diamond texture handle
• Lanyard hole
• Limited lifetime warranty
Weight: 108 gr
Blade length: 9 cm
Overall length: 21.2cm
| | |
| --- | --- |
| Weight | 0.108 kg |
| Colors | |
| Τύπος λάμας | |
| Συνολικό μήκος | |
| Blade Length | |
| Κλειστό μήκος | |
| Τύπος ατσαλιού | |
| Βάρος (γραμμ.) | |
| Υλικό λαβής | |
Brand
Gerber
Founded in 1939 and based in Portland, Oregon, USA, Gerber is an American brand whose products have global reach and relevance. Carried extensively by hunters, soldiers and tradesmen, Gerber's heritage runs deep. And we are now looking toward the future, where tomorrow's problems will be solved by the next generation of innovations.All Gerber products are designed and engineered in Portland, OR where many are produced. We also tap our global supply chain to create a wide range of activity specific gear for wide variety of consumers. And no matter what, every product that bears the Gerber name is backed by our famous lifetime warranty.Quality, reliability, innovation. For over 70 years this is what our customers have expected from us. And whether our products are used to save time, save the day, or save a life, Gerber always delivers.