GERBER PARAFRAME II TANTO 31-003635
41.90 €
This lightweight everyday carry knife has an open frame that is the ultimate in minimalist design. Easy to clean, carry, and open, the Paraframe is an effortless addition to your pocket or belt clip. Available in multiple blade variations, this knife handles it all.
Out of Stock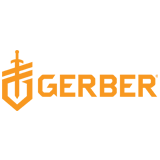 Description
Like all eight knives in the Paraframe series, the Paraframe I is based on the same minimal frame-lock design. It's a beautifully simple, open frame knife with a serrated locking blade that is lightweight, easy to clean and opens effortlessly. Built with a smooth stainless steel handle and a clip for secure travel, the Paraframe I is everything that an everyday carry folder should be.
• Type of steel: 7Cr17MoV
• Material handle: 3Cr13
• Lock: frame-lock
• Easy open
• Clip
• Black colour
• Total length: 20.5 cm
• Blade length: 8.6 cm
• Closed length: 12.1 cm
• Weight: 132 grams
Additional information
| | |
| --- | --- |
| Weight | 0.132 kg |
| Colors | |
| Τύπος λάμας | |
| Blade Length | |
| Κλειστό μήκος | |
| Συνολικό μήκος | |
| Τύπος ατσαλιού | |
| Υλικό λαβής | |
| Βάρος (γραμμ.) | |
Brand
Gerber
Founded in 1939 and based in Portland, Oregon, USA, Gerber is an American brand whose products have global reach and relevance. Carried extensively by hunters, soldiers and tradesmen, Gerber's heritage runs deep. And we are now looking toward the future, where tomorrow's problems will be solved by the next generation of innovations.All Gerber products are designed and engineered in Portland, OR where many are produced. We also tap our global supply chain to create a wide range of activity specific gear for wide variety of consumers. And no matter what, every product that bears the Gerber name is backed by our famous lifetime warranty.Quality, reliability, innovation. For over 70 years this is what our customers have expected from us. And whether our products are used to save time, save the day, or save a life, Gerber always delivers.