GERBER MULTI-TOOL SUSPENSION NXT + POCKET KNIFE MINI PARAFRAME COMBO
59.90 €
With this amazing gift-set you will immediately have all the tools you could possibly need on a daily basis. The Gerber best selling pocket knife Paraframe Mini,is practical and perfect for opening boxes, peeling fruit or for many other daily tasks. The Gerber Suspension NXT Multi-tool is great for demanding tasks you won't often use a pocket knife for. Both tools are neatly stored in a tin box and are therefore great as a gift.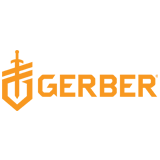 Description
DETAILS MULTI TOOL
Closed Length: 10.5 cm
Weight: 196 g
Lightweight, open frame design is ideal for everyday tasks
Convenient, easily accessible butterfly opening
Saf.T.Plus locking knife and tools
Ballistic nylon sheath included


Weight: 192.3 g
Closed length: 10.6 cm
Open length: 15.6 cm
Width: 1.625 cm
Needlenose pliers
Regular pliers
Wire cutter
5.25 cm fine / serrated combination blade
Scissors
Crosspoint screwdriver
Large, medium, and small flathead drivers
Can opener
Bottle opener
Awl
File
Ruler
Wire stripper
Gerber Paraframe Mini clip point 22-48485 pocket knife
Overall Length: 15.2 cm
Blade Length: 5.6 cm
Closed Length: 7.8 cm
Weight: 1.4 oz.
Lock Mechanism: Frame-lock
Blade Style: Clip Point
Blade Material: High Carbon Stainless
Blade Type: Fine
Handle Material: Stainless Steel
Opening Style: One-handed opening
Additional information
| | |
| --- | --- |
| Weight | 0.240 kg |
| Dimensions | 2.2 × 20 × 29 cm |
| Συνολικό μήκος | |
| Κλειστό μήκος | |
| Blade Length | |
| Βάρος (γραμμ.) | |
| Τύπος ατσαλιού | |
| Τύπος λάμας | |
| Υλικό λαβής | |
| Colors | |
Brand
Gerber
Founded in 1939 and based in Portland, Oregon, USA, Gerber is an American brand whose products have global reach and relevance. Carried extensively by hunters, soldiers and tradesmen, Gerber's heritage runs deep. And we are now looking toward the future, where tomorrow's problems will be solved by the next generation of innovations.All Gerber products are designed and engineered in Portland, OR where many are produced. We also tap our global supply chain to create a wide range of activity specific gear for wide variety of consumers. And no matter what, every product that bears the Gerber name is backed by our famous lifetime warranty.Quality, reliability, innovation. For over 70 years this is what our customers have expected from us. And whether our products are used to save time, save the day, or save a life, Gerber always delivers.