GERBER MULTI-TOOL SUSPENSION
64.90 €
A field-tested classic that never disappoints, the Suspension is the benchmark tool of convenience and durability. The easily accessed butterfly design features spring-loaded pliers and a lightweight frame for long days and tired hands. With 12 other tools, you're always ready.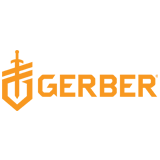 Description
Inspired by the bridges of Gerber's hometown in Portland, Oregon, the Suspension is an open frame multitool with spring-loaded pliers, our SAF.T.PLUS™ locking system, a fine-edge knife, serrated knife, rough cut saw and more. Housed in a ballistic nylon sheath, it's a lightweight down-and-dirty workhorse.
Specifications
Overall Length: 15 cm
Closed Length: 8.75 cm
Weight: 256 g
Lightweight, open frame design is ideal for everyday tasks
Convenient, easily accessible butterfly opening
Saf.T.Plus locking knife and tools
Ballistic nylon sheath included


12 tools
Needle nose spring-loaded pliers
Wire cutter
Fine edge knife
Serrated edge knife
Saw
Scissors
Crosspoint screwdriver
Small and medium flat drivers
Can opener
Bottle opener
Lanyard loop
Additional information
| | |
| --- | --- |
| Weight | 0.256 kg |
| Colors | |
| Συνολικό μήκος | |
| Κλειστό μήκος | |
| Βάρος (γραμμ.) | |
Brand
Gerber
Founded in 1939 and based in Portland, Oregon, USA, Gerber is an American brand whose products have global reach and relevance. Carried extensively by hunters, soldiers and tradesmen, Gerber's heritage runs deep. And we are now looking toward the future, where tomorrow's problems will be solved by the next generation of innovations.All Gerber products are designed and engineered in Portland, OR where many are produced. We also tap our global supply chain to create a wide range of activity specific gear for wide variety of consumers. And no matter what, every product that bears the Gerber name is backed by our famous lifetime warranty.Quality, reliability, innovation. For over 70 years this is what our customers have expected from us. And whether our products are used to save time, save the day, or save a life, Gerber always delivers.