SOLD OUT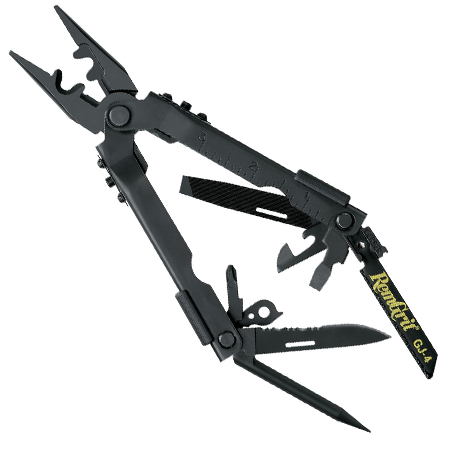 GERBER MP 600 D.E.T.MULTI-TOOL BLACK
220.00 €
Designed specifically with the combat engineer in mind, this version of the MP600 is built to offer compact versatility. Covered in a black, non-reflective coating that won't give you away, this tool is easily accessible with one hand. With task-specific tools, this tool is invaluable.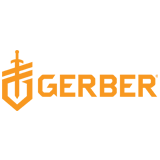 When you put this tool in the skilled and steady hands of a combat engineer, the first thing he'll probably say is something like this: How the devil did I ever get along without this? Its a fair question when you consider the compact versatility of the D.E.T.
The hearty stainless steel is coated with a black, non-reflective coating that will never produce a give-away glint while working in the sun. Our patented one-handed opening plier mechanism can be a lifesaver in the field, whether you're under the gun or not.
Unique to the D.E.T., a punch for C4 explosives and a blasting cap crimper. Then there's the pure, can-do functionality of the premium RemGrit blade for severing cable. The ballistic nylon sheath is part of the package.
Specifications
Overall Length: 16.5 cm
Closed Length: 12.6 cm
Weight: 255 g
Handle Material: Stainless Steel
Sheath Material: Ballistic nylon
Pliers Type: Blasting Cap Crimper
Handle Color: Black Oxide
NSN: 5110-01-462-3400
Built in USA w/ global materials
Brand
Gerber
Founded in 1939 and based in Portland, Oregon, USA, Gerber is an American brand whose products have global reach and relevance. Carried extensively by hunters, soldiers and tradesmen, Gerber's heritage runs deep. And we are now looking toward the future, where tomorrow's problems will be solved by the next generation of innovations.All Gerber products are designed and engineered in Portland, OR where many are produced. We also tap our global supply chain to create a wide range of activity specific gear for wide variety of consumers. And no matter what, every product that bears the Gerber name is backed by our famous lifetime warranty.Quality, reliability, innovation. For over 70 years this is what our customers have expected from us. And whether our products are used to save time, save the day, or save a life, Gerber always delivers.