SOLD OUT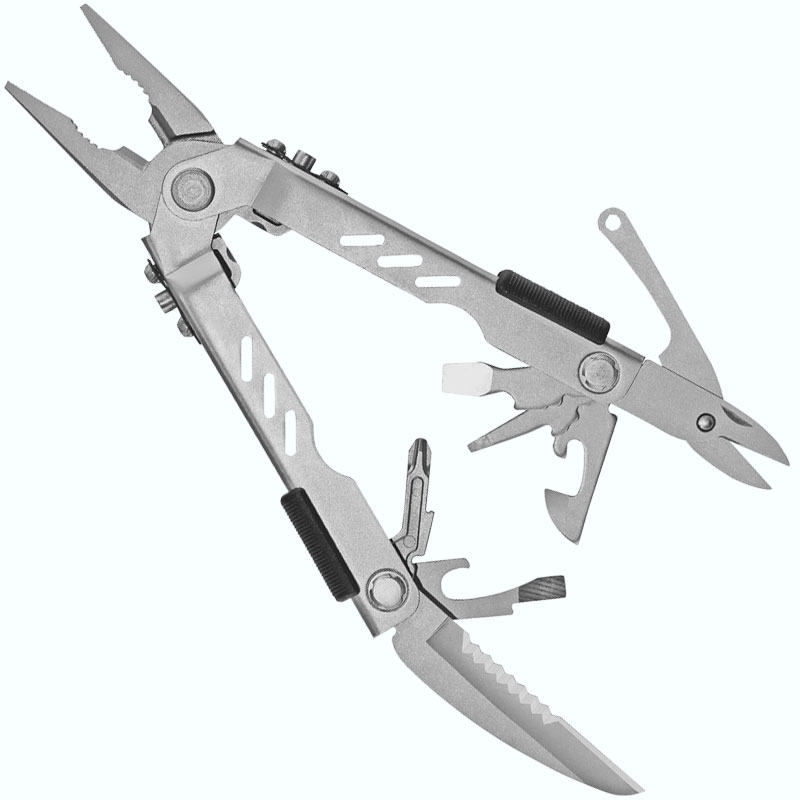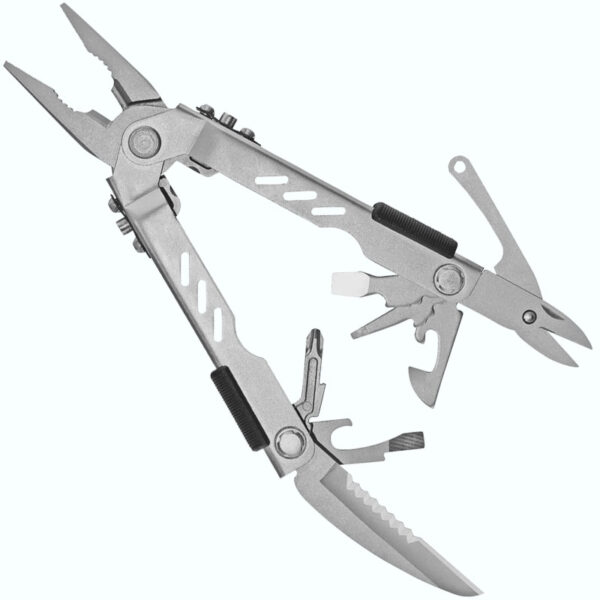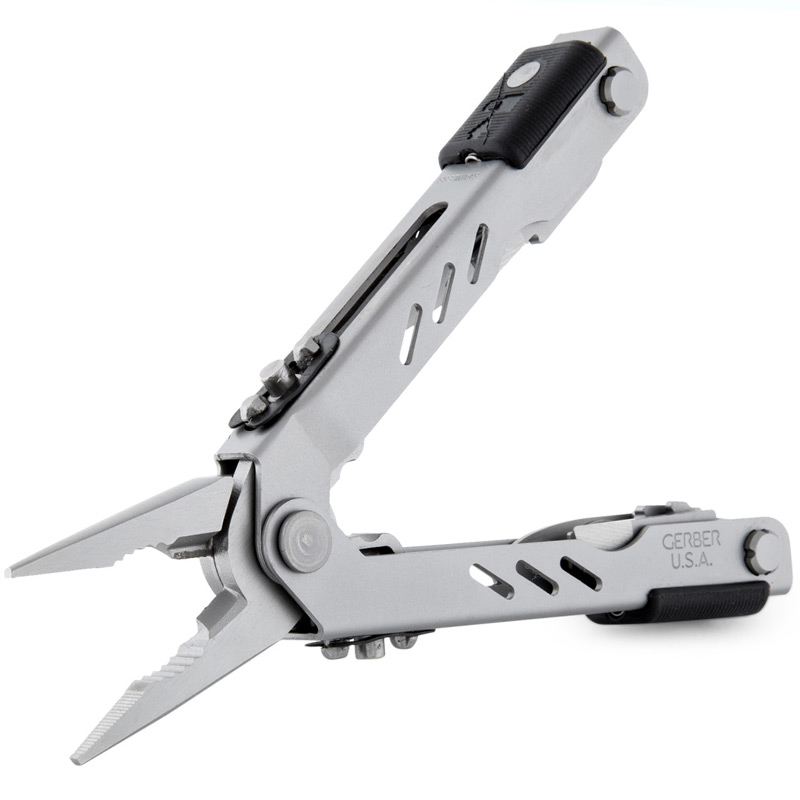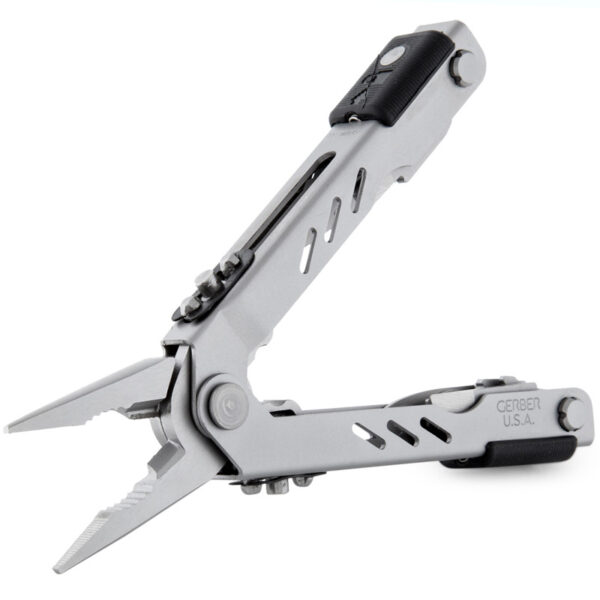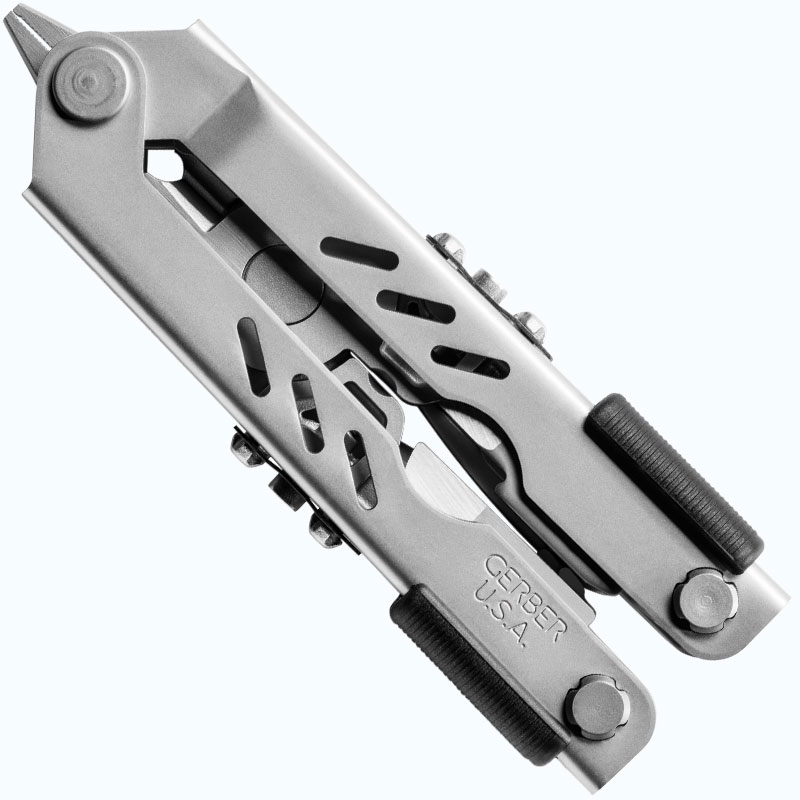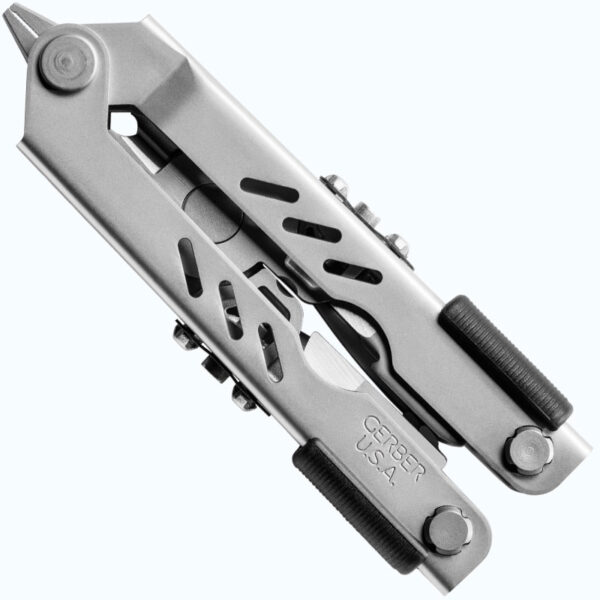 GERBER MULTI-TOOL MP 400 SS
89.90 €
Building on the success of the larger one-hand opening models, this compact version is nimble but just as tough. Built to solve for everyday snags, this tool has 11 carefully chosen components packed into an unobtrusive 7 ounce package. Built in the USA, built to last.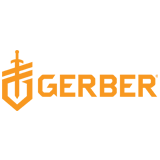 Gerber designs clever, adaptable knives and tools and builds them to last. With its needle nose pliers and eleven other carefully selected features, the MP400 Compact Sport belongs to the series of one-handed opening Gerber multi-tools made popular thanks to the fluid, effortless one-hand open. The MP400 Compact Sport is built in Portland, Oregon, USA.

VERSATILITY IN THE HOME AND BEYOND
Creating solutions for everyday snags, the MP400 Compact Sport maneuvers between its gadgets in a flash. Produce the partially serrated blade and tear into the thick, tricky store packaging or dig into just-delivered boxes toting the latest thrilling item ordered online. Bust out the Phillips or one of the flat head drivers for a fast tack-down of a light switch plate or rattling door handle. Crack a beer while you watch the kids play in the yard after you've tightened the screws on their jungle gym. Get on top of trouble spots with agility when in possession of the nimble little MP400 Compact Sport.
ADAPTS LIKE A CHAMP
This capable little stainless steel multi-tool, like several of its big brother MP600s, contains a combination serrated and fine edge blade. It holds a Phillips driver, three separate sizes of flat heads, a file, and a can and bottle opener, all of which lock in place for safe application. The MP400 beautifully incorporates its precise assortment of gear within the unobtrusive frame at just under seven tidy ounces. The slim, lean MP400 gear can live quietly in the kitchen gadgets drawer, on top of the fridge, or stowed on a shelf for easy access when need demands.
Specifications
Overall Length: 14cm
Closed lenght: 10.92 cm
Sheath Material: Ballistic Nylon
Pliers Type: Needle Nose
Handle Color: Bead Blast
Built in USA w/ global materials – sheath made in China
Brand
Gerber
Founded in 1939 and based in Portland, Oregon, USA, Gerber is an American brand whose products have global reach and relevance. Carried extensively by hunters, soldiers and tradesmen, Gerber's heritage runs deep. And we are now looking toward the future, where tomorrow's problems will be solved by the next generation of innovations.All Gerber products are designed and engineered in Portland, OR where many are produced. We also tap our global supply chain to create a wide range of activity specific gear for wide variety of consumers. And no matter what, every product that bears the Gerber name is backed by our famous lifetime warranty.Quality, reliability, innovation. For over 70 years this is what our customers have expected from us. And whether our products are used to save time, save the day, or save a life, Gerber always delivers.