How to sharpen Gerber's knives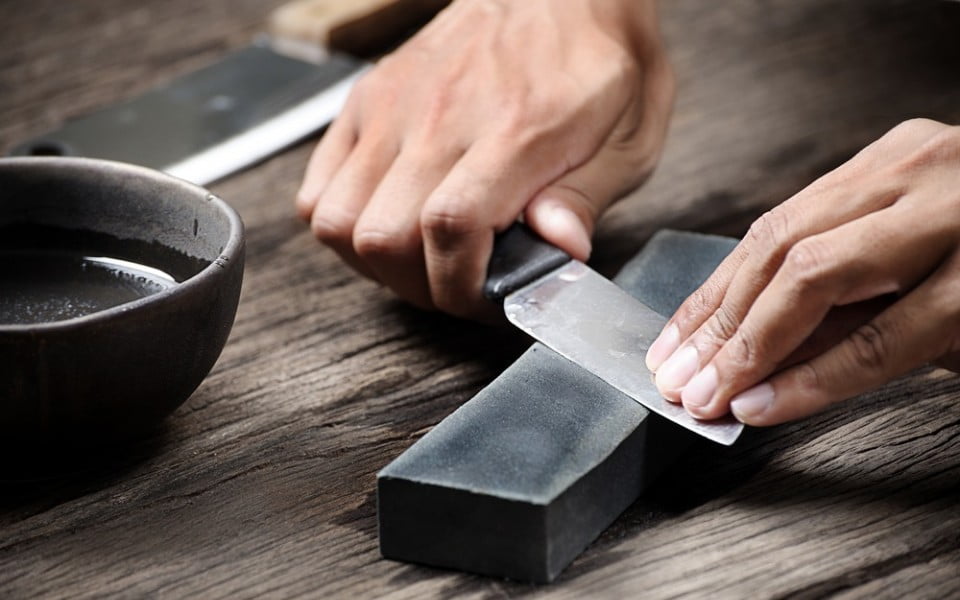 So how can you sharpen Gerber's knives?
Made of stainless steel and high levels of carbon, Gerber's knives can be sharpened with rock abrasive ceramic abrasiveor diamond abrasive.Gerber's knives have to be sharpened often or else their blades will dull quickly.
Before you scroll down, take a look at Gerber's unique knives that you can purchase or visit the specific category with Gerber's knives and multi-tools.
You can use many different types of sharpeners on Gerber's knives.
Let's talk about sharpening with a hard stone.
How to sharpen Gerber's knives
Wipe the blade of Gerber's knife with a wet cloth in order to remove any dust particles, grease, or dirt. Let the blade dry properly before you start sharpening it.
Pour a bit of oil on the hard stone. Oil helps to remove any stains from the stainless steel material.
Hold Herber's knife from an angle of 20 degrees towards the sharpener. Make sure that the knife's tip is facing you and that there is nobody in front of the sharpener. Place Gerber's knife tip on the sharpener's side that's closer to you.
Push Gerber's knife straight in steadily, until the tip of the knife reaches the sharpener. Repeat this process from 10 to 15 times. If Gerber's knife is extremely dull, you might need to repeat the process 20 or more times.
Turn the knife over and place it in a 20 degree angle from the sharpener. Push the knife straight in in the same way you did in Step 4. Continue the process until you complete the same amount of times.
Wipe the blade with a cotton-made cloth in order to remove the grease. Try cutting a piece of carton in order to test its sharpness. If you're not pleased with the blade's sharpness, repeat Step 3, Step 4 and Step 5 and try again.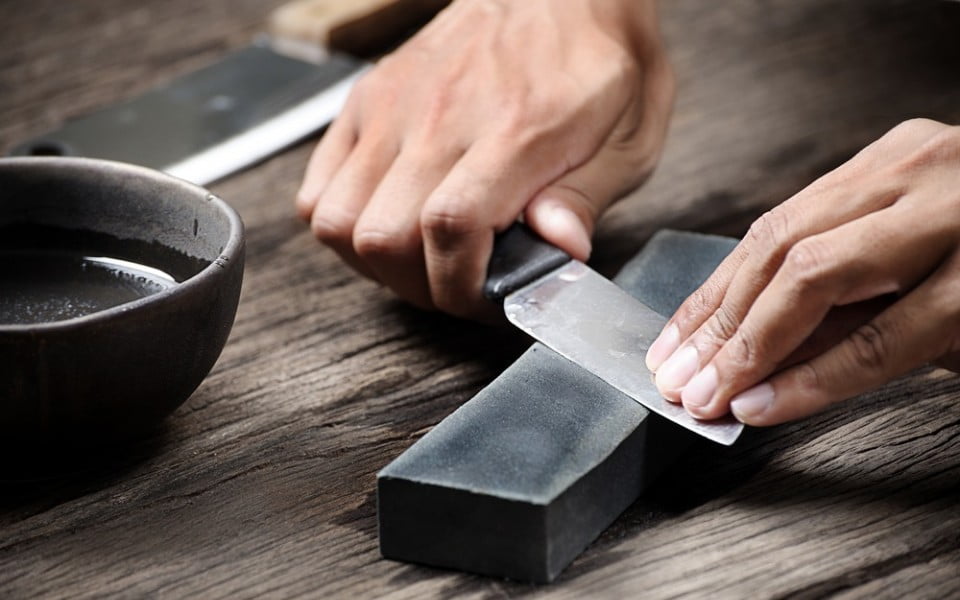 Next time you will sharpen your Gerber's knife, it will be shinier and more sharpened than it was.
Read also why are Morakniv's knives the best survival knives.