OUT OF STOCK

MORAKNIV BASIC 546 (S) LIMITED EDITION 2022 TOPOGRAPHY TNR
12.00 €
In collaboration with The Northest Rhombus channel, we took the small but very capable Mora Basic 546 (limited edition 2022) and created our own special / collector's edition "Topography" consisting of five aids – tools on topography.
Out of Stock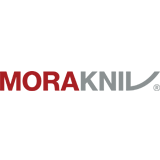 Description
The special/collector's edition "Topography" includes the knife with a drawing, engraved on the blade with a laser, inspired by a topographic map. Four-page manual with basic knowledge of topography and orientation (deviations, azimuths, angles, definitions) measuring 10×15 cm, tab with two alternative directions (sun and shadow, analog clock) measuring 10×15 cm, predecessors for finding coordinates (UTM, MGRS) on maps with different scales and azimuth course drawing and finally Ranger Beads with a small tab of instructions for measuring distances.
Specifications
Stainless Steel Blade
Blade Shape: Straight
Handle Material: Polypropene
Handedness: Left Handed, Right Handed
Total Length: 22,4 m
Blade Length: 9,1 cm
Blade Thickness: 2,0 mm
Net Weight: 109,5 g
Brand
Morakniv
Since the 17th century, knives made in Mora, Sweden have been used by people all over the world.
The Mora knife has become one of the most famous symbols of Sweden and over the years it has evolved from a simple everyday concept to the established brand Morakniv®.
Our knives are produced in Mora which gives us total control over the manufacturing process. A Morakniv® is designed to stay extremely sharp.
The steel of the blade is heat treated in a secret process which ensures that every knife has a blend of qualities (sharpness, strength, flexibility etc.) which is tailored to suit its purpose.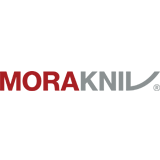 Additional information
| | |
| --- | --- |
| Συνολικό μήκος | |
| Blade Length | |
| Τύπος ατσαλιού | |