MORAKNIV BASIC 546 LIMITED EDITION 2020
8.50 €
Carefully chosen blade of stainless steel which stays sharp for a long time.It is the best choice when working in an outdoor enviroment.
Out of Stock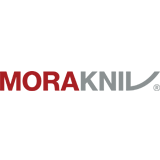 Description
A hardy faithful servant. Stainless steel is the best choice when working outdoors.What's more, the blade has a perfect balance between length and breadth,giving you a better user experience.The steel has been carefully selected and treated according to our secret recipe, in our factory in Mora.The solid finger guard optimizes safety and the new,larger-shaped handle maked the knife sit even better in your hand.
WEIGHT: 110
BLADE LENGTH: 9 cm
LENGTH: 20.6 cm
BLADE THICKNESS: 2.0 mm
TYPE OF STEEL: STAINLESS STEEL
COUNTRY OF ORIGIN: SWEDEN
Brand
Morakniv
Since the 17th century, knives made in Mora, Sweden have been used by people all over the world.
The Mora knife has become one of the most famous symbols of Sweden and over the years it has evolved from a simple everyday concept to the established brand Morakniv®.
Our knives are produced in Mora which gives us total control over the manufacturing process. A Morakniv® is designed to stay extremely sharp.
The steel of the blade is heat treated in a secret process which ensures that every knife has a blend of qualities (sharpness, strength, flexibility etc.) which is tailored to suit its purpose.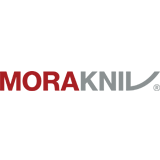 Additional information
| | |
| --- | --- |
| Weight | 0.122 kg |
| Συνολικό μήκος | |
| Blade Length | |