GERBER FIXED BLADE KNIFE GHOSTRIKE
79.00 € inc. VAT
This ultra-light self-defense knife has a customizable sheath system that offers low profile or open carry. The fine edge blade is made of durable 420HC steel, a compact skeletal frame keeps it light in hand, and a rubber overmold gives optimal grip.
Out of Stock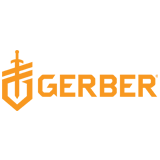 Description
Discretion is of the utmost importance for those who serve as first responders, on the battlefield, or in any tactical situation. Being able to keep your knife on hand at all times can often mean the difference between life and death, a fact that was not lost on Gerber when designing the Ghostrike collection.
The option for concealed carry lies at the heart of the design - the knives are lightweight, easy to access, and the slim profiles allow for discreet transport in pocket, belt, boot, or around the neck. Always prepared, the Ghostrike collection is on hand and ready at a moment's notice.
Specifications
Blade material: 420HC
Handle material: Rubber
Blade length: 8 cm
Total length: 17.3 cm
Weight: 50 gr
Sheath: Molded Plastic
Made in U.S.A
Limited lifetime warranty
Brand
are
Founded in 1939 and based in Portland, Oregon, USA, Gerber is an American brand whose products have global reach and relevance. Carried extensively by hunters, soldiers and tradesmen, Gerber's heritage runs deep. And we are now looking toward the future, where tomorrow's problems will be solved by the next generation of innovations.All Gerber products are designed and engineered in Portland, OR where many are produced. We also tap our global supply chain to create a wide range of activity specific gear for wide variety of consumers. And no matter what, every product that bears the Gerber name is backed by our famous lifetime warranty.Quality, reliability, innovation. For over 70 years this is what our customers have expected from us. And whether our products are used to save time, save the day, or save a life, Gerber always delivers.