GERBER LINEDRIVER MANAGEMENT TOOL
52.00 €
Keep the line in the water. The compact, dual-ended LineDriver has everything needed to simplify line management: one end rotates to quickly tie knots and clear eyelets, the other end features a crimper, hook threader, and scissor snips. A pocket clip and tether point keep the tool secured for easy access.
Out of Stock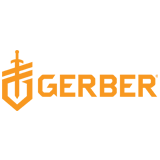 Description
While it may not guarantee a catch, one thing that a day on the river can promise is that you will be tying more than your fair share of knots. The reality is that the more time you spend with your line out of the water, the less time you spend catching fish – the LineDriver aims to streamline the process as an all-in-one fishing line tool.
The compact, dual-ended tool has six essential line management functions – everything needed to simplify tying knots and handling tricky line. Each function serves a specific purpose, offering an intuitive solution for each step of the familiar process.
The rotating end of the LineDriver is designed to assist in tying knots and clearing eyelets. The spinning hook vise securely clamps onto a hook or lure, cleanly spinning the line as you tie the knot and keeping fingers out of the way as you cinch it tight. An eyelet clearing spike cleans out debris and old line, making it that much easier to thread new line. The rotating tether point allows freedom of movement when using the tool, yet keeps it secure and out of the drink.
The opposite end of the tool does the heavy lifting of line management with functions that cut, crimp, and thread finicky line. The dual serrated scissor snips are an innovative take on a common function: when unlocked it operates as full range scissors that can handle thicker line; when locked the scissors bias slightly open for quick pull-through cuts when clipped on pocket. A split shot crimper is housed at the tip of the scissor snips for added utility. The hook threader easily funnels line through the eyelet for quick exchanges that save time and sanity. Designed specifically to manage line, the LineDriver has every tool you need for quick and accurate work. Gerber tools are built to last a lifetime. To ensure optimal performance, rinse your tool with fresh water and dry thoroughly with a clean towel. Apply oil to hinges and moving parts on a regular basis.
Specifications
6 functions:
Spinning line vise
Tether ring
Split shot crimper
Eyelet clearing spike
Hook threader
Scissor snips remain slightly open to cut line while clipped to pocket
Body: 6061 aluminum, flat sage + orange
Sliding lock
Brand
Gerber
Founded in 1939 and based in Portland, Oregon, USA, Gerber is an American brand whose products have global reach and relevance. Carried extensively by hunters, soldiers and tradesmen, Gerber's heritage runs deep. And we are now looking toward the future, where tomorrow's problems will be solved by the next generation of innovations.
All Gerber products are designed and engineered in Portland, OR where many are produced. We also tap our global supply chain to create a wide range of activity specific gear for wide variety of consumers. And no matter what, every product that bears the Gerber name is backed by our famous lifetime warranty.Quality, reliability, innovation.
For over 70 years this is what our customers have expected from us. And whether our products are used to save time, save the day, or save a life, Gerber always delivers.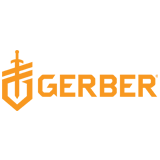 Additional information
| | |
| --- | --- |
| Weight | 0.08 kg |
| Dimensions | 8 × 5.3 × 21.6 cm |