SILVA HEADLAMP TRAIL RUNNER FREE 37809
85.00 €
Trail Runner Free is a new series of iconic headlamps. The headlamps are designed for running and features a new kind of technology where the power cord is integrated into the headband. This, in combination with soft textile details, enables a unique comfort experience for all runners.
On this fifth generation of our original running headlamp, we present a new kind of technology where the power cord is integrated into the headband. We call it Free Technology – a comfortable headlamp experience without distracting cords or tangled wires. No hassle – Just free the energy.
1 in stock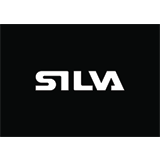 Description
SILVA HEADLAMP TRAIL RUNNER FREE 37809
Hybrid battery case included
The Hybrid battery case can carry either the AAA batteries (included) or the rechargeable Silva Hybrid battery pack. This means that you have the freedom to upgrade the headlamp when you want to complement it with a rechargeable battery. The case has grip friendly surfaces and holds an integrated red rear safety light – adding extra visibility.
Customized light distribution The Trail Runner Free series is made for running in every aspect. All three headlamps feature Silva Intelligent Light. This means that you get a double light beam technology in your headlamp, with light settings that are perfect for running. Our unique combination of a long reach spotlight and a close flood-light, results in less head movement, better control, improved balance, less fatigue and higher speed.
The base version Trail Runner Free Choose Trail Runner Free with the Hybrid battery case and 3 x AAA batteries if you don't run on a daily basis, but still value long burn time.
Comfort in every detail
| | |
| --- | --- |
| Battery | Hybrid Battery Case, 3 x AAA |
| Battery indication | Green/Red LED |
| Beam pattern | Intelligent Light® – optimized light distribution |
| Bulb type | 2 x semi high power LEDs |
| Burn time (max mode) | 25 hours |
| BURN TIME (MED MODE) | 50 hours |
| BURN TIME (MIN MODE) | 70 hours |
| BURN TIME (BLINK) | 100 hours |
| Light distance (MAX MODE) | 80 m |
| Light distance (MED MODE) | 50 m |
| Light distance (MIN MODE) | 20 m |
| Light modes |  Max, Med, Min, Blink |
| Light output | 400 Lumen |
| Material | ABS, PC, TPU, Aluminum |
| Water resistance | IPX5 – water resistant |
| Weight (incl. batteries) | 119 g |
| Weight (lamp unit) | 55 g |
Brand
Silva
Three entrepreneurial brothers. One great invention. In 1933, Björn, Alvar and Arvid Kjellström invented the first ever liquid-filled compass, and our story began. Not only was it the first compass of its kind, but is also set the global standard for how navigation works. The SILVA brand was born. A few years later, in 1935, we expanded our business to our new invention, and the first headlamp, Zeiler. We have since then continued to evolve and set trends for outdoor equipment. Since 1933, our goal has beed to develop outstanding outdoor equipment and to always keep moving forward. We highly value the opinions of our users, because without them, we wouldn't be able to create, invent and develop the way we have, and still do today. We put great trust in our ambassadors, who use our products with pride and grant us a teriffic source of valuable input. Our Scandinavian climate varies quite drastically, and offers us loads of different weather types and environments. We cherish the contrasts of our homes different locations and seasons, and they are our source of inspiration. The dark and snowy winters, warm and sunny summers and rainy falls, are putting our outdoor equipment to the greatest of tests: the constant variety of our weather conditions. Our development of outdoor equipment has made history. In recent years, we've won awards for our innovative and attractively designed headlamps, and we continue to push ourselves to evolve and deliver great outdoor equipment. Today, we focus on three main user areas; Sport, Adventure and Work. Each one of these areas are constantly evaluated and updated, for you to enjoy high quality products and always feel prepared and ready with SILVA.