PETROMAX DUTCH OVEN FT3
59.90 €
The original Petromax Dutch Oven is ideally suited to cooking and baking in the open air or in the kitchen at home. Cast-iron pots exist since the 18th century. Even at that time the unique properties of cast iron were appreciated. With the Dutch Oven, Petromax takes up this tradition and provides the Dutch Oven with a large number of refined details.
1 in stock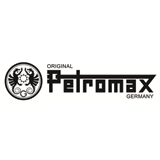 Description
Thanks to the amazing characteristics of cast iron and the special structure of the surface, warmth is efficiently stored and distributed. The pre-treated surface (seasoned finish) makes a first seasoning unnecessary, and the sturdy Dutch Oven is ready to use, after rinsing it. In the open air, it is used on an open fire or with charcoal and briquettes. The raised edge of the lid makes it possible to place embers or charcoal also on the Dutch Oven. The Dutch Oven is thus heated from all sides and is for example suitable for baking bread.
The Dutch Oven is provided with ingenious details that make it easy for you to handle and that offer you an amazing cooking experience. The Dutch Oven can be safely lifted thanks to a sturdy handle, three feet give stability to the Dutch Oven, and a thermometer hole makes it possible for you to check the temperature without opening the lid. When you need it, lifting the hot lid is particularly easy thanks to the Petromax Lid Lifter. Another special feature is that the upturned lid can also be used as a pan. Soups, meat dishes, as well as stews, casseroles and even cakes, can be prepared outstandingly in the Dutch Oven.
Ø bottom: 18 cm
Upper edge diameter: 25.5 cm
Hight: 16 cm
Base Capacity (max.): 1.6 lt
Lid Capacity (max.): 0.4 lt
Weight (approx.): 4800 g