OUT OF STOCK

GERBER SPINE & DEVOUR LIMITED EDITION 2022 TNR
45.00 €
In collaboration with The Northest Rhombus channel, we created a limited-edition combo, consisting of the Gerber Spine knife and the Gerber Devour fork/multi-tool, two well-designed and highly usable tools perfect for your outdoor adventures. The special feature of the kit is that the blade is engraved with laser and has a design that represents the beautiful mountains of Greece. Each knife has a limited number on it of 45 kits.
Out of Stock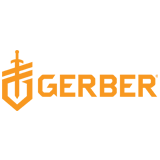 Description
The Spine is a fixed blade for the weekend warrior camper or hiker - it is approachable in design, color, and intent. Meant to outfit the amateur outdoorsman with a sturdy and functional blade, the Spine delivers with an easy-to-operate design that mounts to the lumbar strap of a backpack for convenience. Not your average combat fixed blade, this knife is hard-wired for outdoor adventures Vibrant colors are easy to spot at the campsite or on the trail The grippy, textured handle feels secure in hand when working through kindling or chopping up dinner The sizable blade is fully fine edge, ideal for any number of utility tasks The oversized lanyard hole handily accommodates multiple sizes of rope, twine, or carabiner
Specifications (Spine):
Full length: 21 cm
Blade length: 9.25 cm
Blade thickness: 3.25 mm
Blade steel: 7Cr17MoV
Weight (with sheath): 188 g
Weight (knife only): 148 g
Full tang construction
Glass-filled nylon sheath w/ belt clip
Textured rubberized grip
Lanyard hole
The Devour multi-fork Gerber has 6 function to the back with the kickstand feature, keeping the fork elevated. Multi-Tool: Serrated Package & Can Opener, Bottle Opener, Pry Bar, Large & Small Flathead Driver. Deep Basin Spoon & Offset Long Tine Fork.
Specifications (Devour):
Overall Length: 19.3 cm
Weight: 23 g
Material: anodized aluminium
Brand
Gerber
Founded in 1939 and based in Portland, Oregon, USA, Gerber is an American brand whose products have global reach and relevance. Carried extensively by hunters, soldiers and tradesmen, Gerber's heritage runs deep. And we are now looking toward the future, where tomorrow's problems will be solved by the next generation of innovations.All Gerber products are designed and engineered in Portland, OR where many are produced. We also tap our global supply chain to create a wide range of activity specific gear for wide variety of consumers. And no matter what, every product that bears the Gerber name is backed by our famous lifetime warranty.Quality, reliability, innovation. For over 70 years this is what our customers have expected from us. And whether our products are used to save time, save the day, or save a life, Gerber always delivers.