GERBER VITAL POCKET FOLDER
46.00 € inc. VAT
Featuring one of the safest Exchange-A-Blade options out there, a surgically sharp blade cuts through game easily, requiring no extra tool if you need to replace the blade on the fly. The orange handle is easily spotted and a large finger choil adds stability.
Out of Stock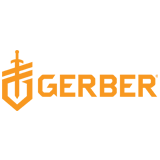 Description
The folding version of the original Vital Fixed Blade Knife, the ingenious Vital Pocket Folder EAB features one of the safest Exchange-A-Blade options on the market. A smart mash-up of a replaceable utility blade with a high-visual orange rubber handle that won't quit, this knife travels to the field and on the hunt with ease.

SIMPLE AND FAST
The innovative marriage of Gerber's hunting savvy along with our exchangeable razor blade history has given birth to the Vital Pocket Folder EAB. Containing a punishingly sharp blade that mimics a surgical knife, the ingenious tool cuts through the cape of your game like a hot blade through butter. The inclusion of its several replacement blades means you won't get caught in the middle of skinning with a dull tool. This is a knife that works fast and smart, and when the blade is burned out, can be replaced easily on the fly. It requires no extra tools for its blade replacement, so it doesn't slow the action of field dressing, while offering super-safe operation as an exchangeable blade knife.
STAINLESS STEEL STURDY
With a bright orange high-visual Vital handle it's easy to spot this knife if you should drop it while out in the field. The Vital Pocket Folder's large finger choil and larger width give it a solid, comfortable grip. Functioning beautifully in its simple role using utility blades that can be easily replaced as necessary, the Vital Pocket Folder EAB includes a #60 industry-standard attached razor blade and six #60 replaceable razor blades.


Specifications
Overall Length: 17.25 cm
Blade length 7 cm
Weight: 37 g
not compatible with #60A razor
Handle material: rubber over-molded
Easier & safer than competition
6 replaceable blades, #60 razor blade is industry standard
Brand
are
Founded in 1939 and based in Portland, Oregon, USA, Gerber is an American brand whose products have global reach and relevance. Carried extensively by hunters, soldiers and tradesmen, Gerber's heritage runs deep. And we are now looking toward the future, where tomorrow's problems will be solved by the next generation of innovations.All Gerber products are designed and engineered in Portland, OR where many are produced. We also tap our global supply chain to create a wide range of activity specific gear for wide variety of consumers. And no matter what, every product that bears the Gerber name is backed by our famous lifetime warranty.Quality, reliability, innovation. For over 70 years this is what our customers have expected from us. And whether our products are used to save time, save the day, or save a life, Gerber always delivers.