OUT OF STOCK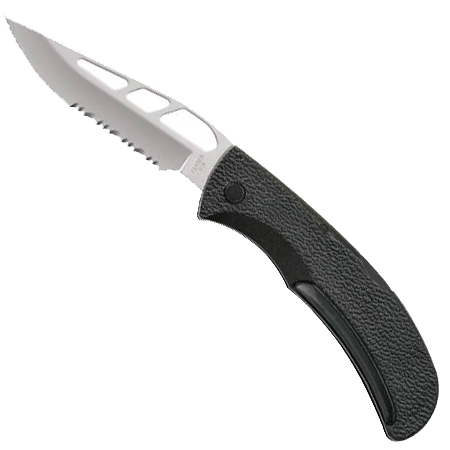 GERBER E-Z OUT SKELETON - SERRATED
49.00 €
Profoundly versatile and easy to use, this knife is meant to tackle your daily life. With a rugged polycarbonate handle that also has SoftGrip inserts, this handle offers superior grip. Easily deploy the blade with a well-placed cutout, as the name suggests.
Out of Stock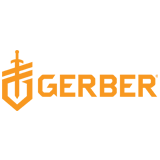 Description
We don't necessarily make knives to win popularity contests. But in the case of our E-Z Out and E-Z Out Jr. line, we're not gonna complain how they've gained such a dedicated following. Because these profoundly versatile clip folders have certainly done their part to help folks fend for themselves. Cutting the things that need cutting. Think of them as all-around knives for everyday life.
Features:
• Textured handle with SoftGrip
• One-hand opening
Sturdy pocket clip
• Limited lifetime warranty
Weight: 70 g
Blade length: 8.6 cm
Overall length: 19.7cm
Additional information
| | |
| --- | --- |
| Weight | 0.070 kg |
| Colors | |
| Τύπος λάμας | |
| Blade Length | |
| Συνολικό μήκος | |
| Βάρος (γραμμ.) | |
| Υλικό λαβής | |
| Τύπος ατσαλιού | |
Brand
Gerber
Founded in 1939 and based in Portland, Oregon, USA, Gerber is an American brand whose products have global reach and relevance. Carried extensively by hunters, soldiers and tradesmen, Gerber's heritage runs deep. And we are now looking toward the future, where tomorrow's problems will be solved by the next generation of innovations.All Gerber products are designed and engineered in Portland, OR where many are produced. We also tap our global supply chain to create a wide range of activity specific gear for wide variety of consumers. And no matter what, every product that bears the Gerber name is backed by our famous lifetime warranty.Quality, reliability, innovation. For over 70 years this is what our customers have expected from us. And whether our products are used to save time, save the day, or save a life, Gerber always delivers.